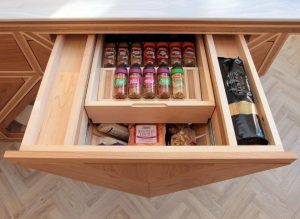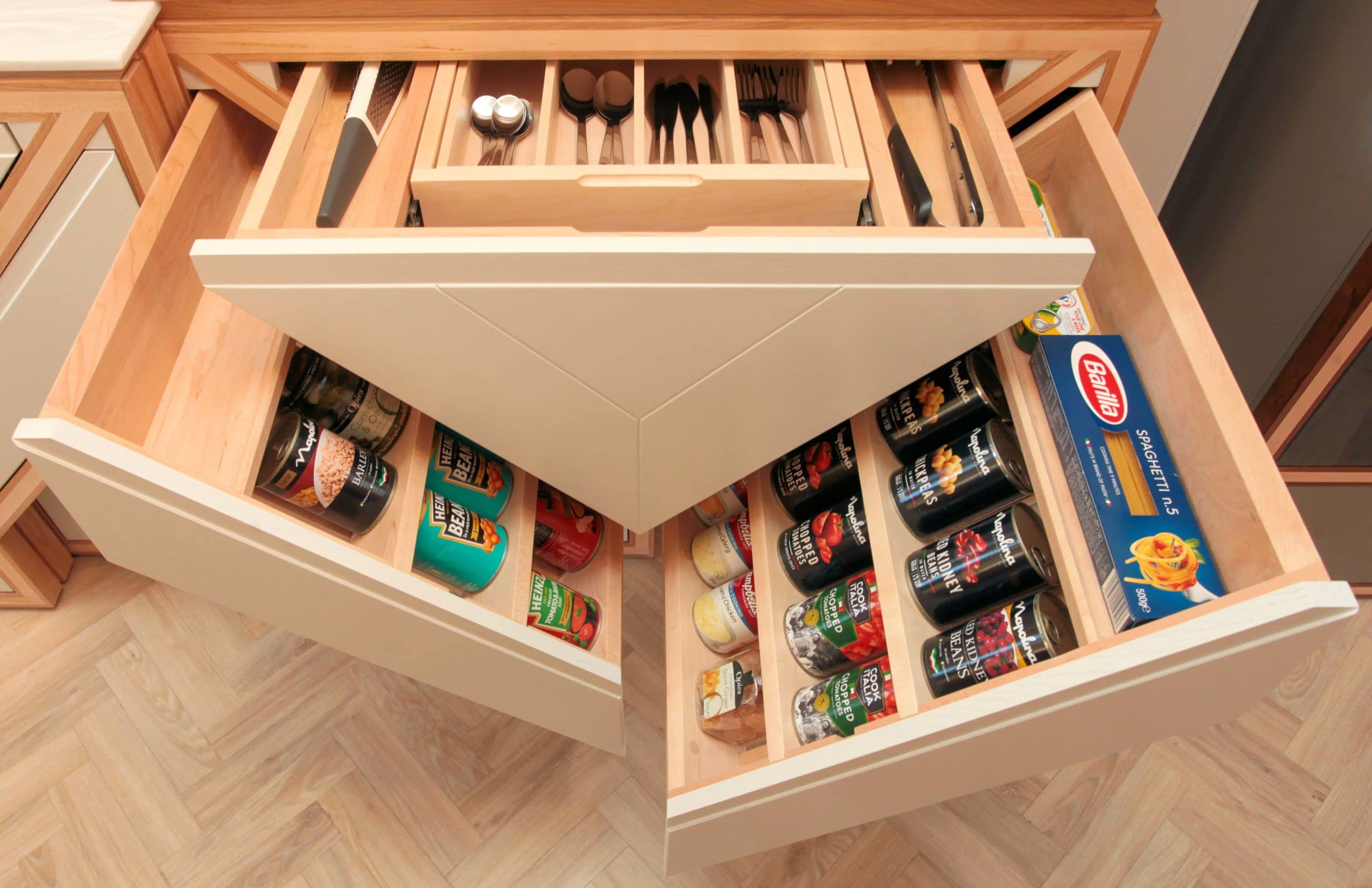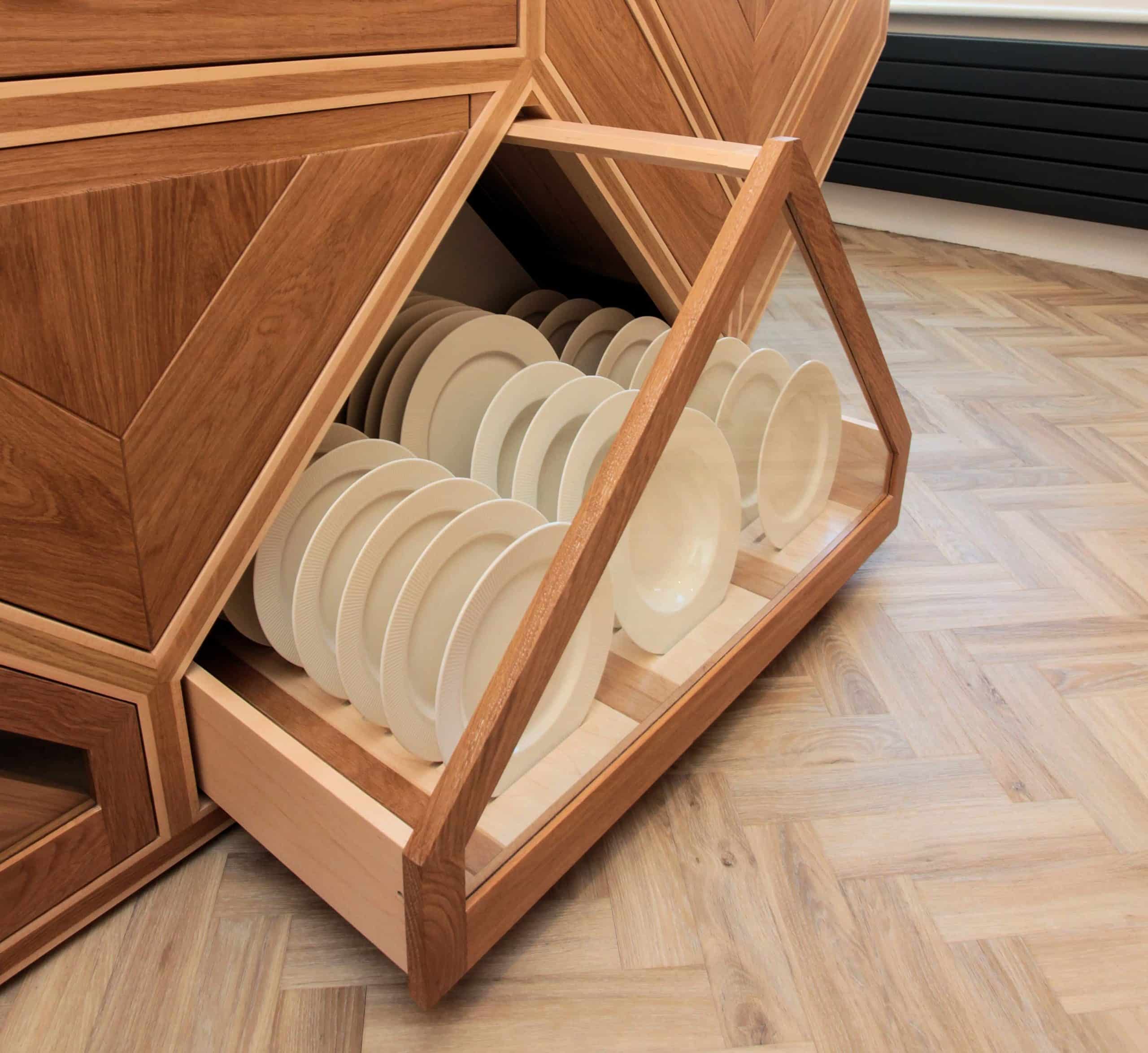 At Searle & Taylor, we provide our clients with a questionnaire to ask them what they are seeking for their kitchen before we start on creating the design. Right at the top of the list is STORAGE. Whether the kitchen is going to be large or small, everyone always wants space to store all their kitchen items, glassware, crockery, plates, tins and dry goods so the kitchen can be clutter-free.
Every kitchen designer wants to maximise storage space for their clients and we now feature kitchens by artisan brand called ELK – Extreme Logic Kitchens. Designed by architects, ELK's solutions are totally unique and provide 50% more storage than a standard carcass kitchen and every centimetre of space is used. How have they done this? They didn't just think out of the box, they simply threw it away by using good old-fashioned geometry…
Instead of standing on a stool to take down a tin from a tall cupboard, why not have it to hand when you open a drawer in the kitchen island? The architects at ELK have invented V-drawers, which work by touch to pull out easily to reveal tins and dry goods stacked at a 45° angle. Easy to see, easy to find and totally ergonomic. Above these drawers another central large one tree drawer comes in a number of configurations to store cutlery, herbs and spices, knives and chopping boards – completely visible, simple to access and stored in a totally organised manner. At the opposing 45°angle, they have invented barn drawers with glass fronts that feature racks to store plates and crockery vertically rather than horizontally so plates and bowls are no longer stacked on top of each other. No space is ever wasted, there is a place for everything and everything is in its place.
ELK features two kitchen designs in its current collection, the O'45 and the GRID and both examples are featured on the first floor of our showroom. Please call to arrange an appointment or please use the contact form on our website.