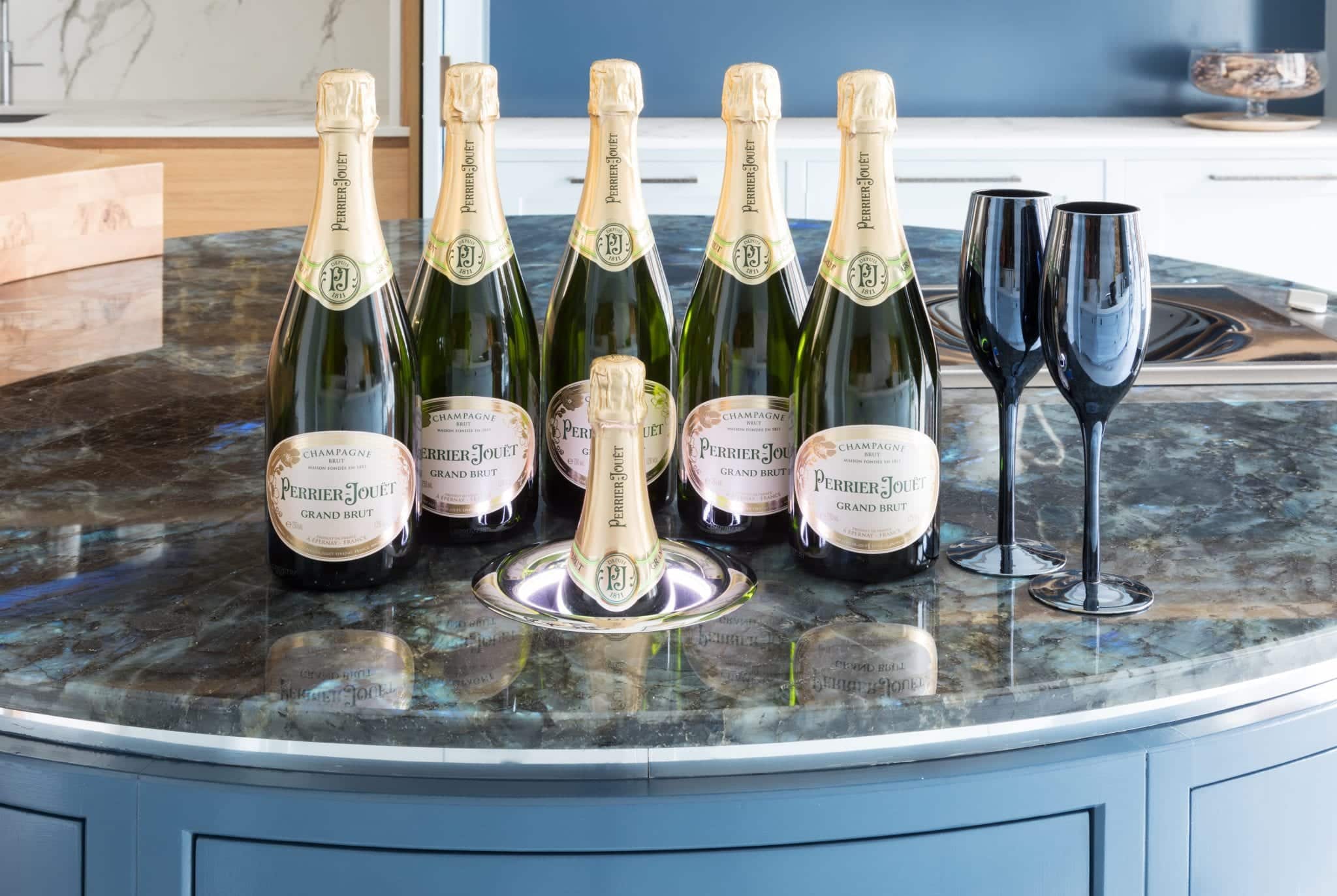 At Searle & Taylor, one of the most exciting aspects of working in the kitchen design business is sourcing fantastic complementary appliances and products for our showroom displays that we believe people will love and want in their own kitchens.
We seek out exciting niche brands to bring them to your attention, and one that ticks all the boxes in the lead up to Christmas is the Kaelo integrated wine cooler that can be retro-fitted into your worktop.
The Kaelo is one appliance that is a must-have for anyone who socialises or entertains on a regular basis. It is designed to keep chilled wine or Champagne at the perfect ambient temperature when opened, so you can just relax and pour. Handmade in England, Kaelo uses a patented dry cooling system to keep the bottle within one to two degrees of its opening temperature with no need for ice or refills, and no drips. It is integrated into your worktop and just needs a plug, so if you have an open plan kitchen, your open bottle is always close to hand.
We have a Kaelo integrated wine cooler on display at both of our Ropley and Winchester showrooms, so please pop in or arrange an appointment and we can demonstrate it to you.