My visit to the Chelsea Harbour Design Centre was an opportunity to seek out some lighting and accessories for my Winchester showroom and get some design inspiration too.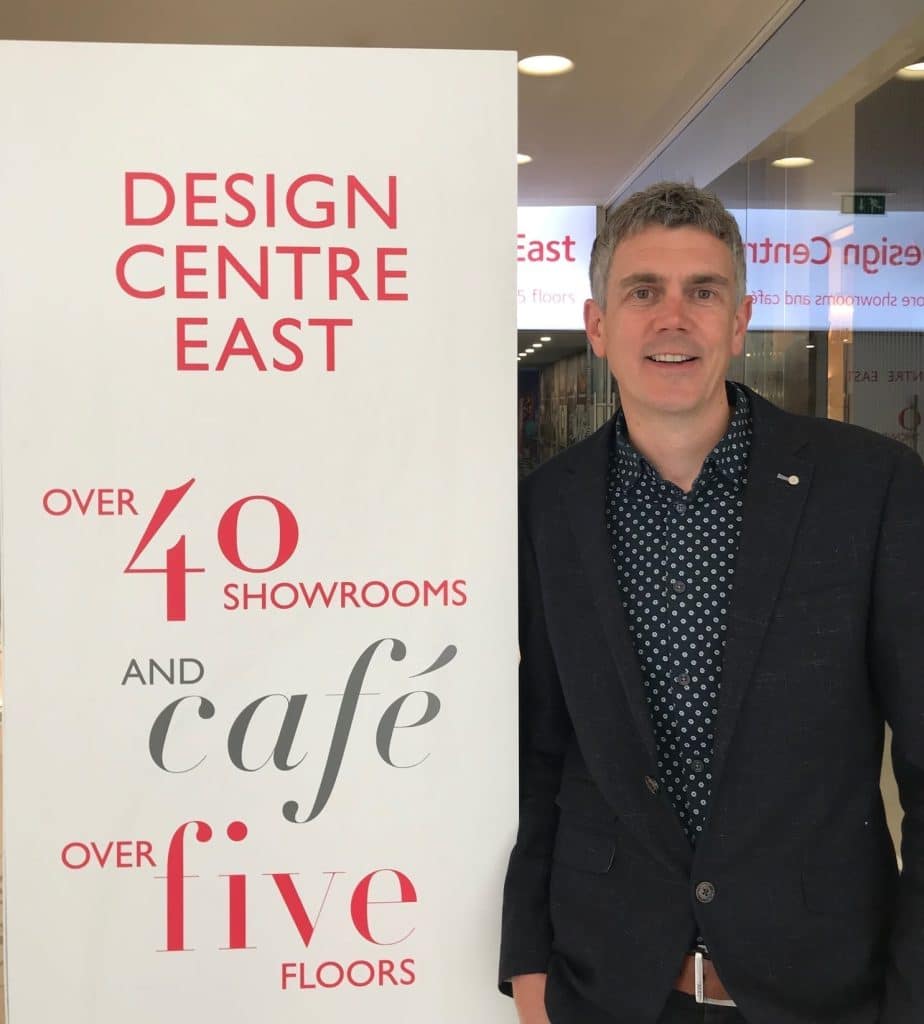 On a rainy and, dare I say, quite cold morning in June, I made my first ever visit to the Chelsea Harbour Design Centre. I had heard lots about it over the years, and as I am in the process of finalising the new floor of my showroom I thought it would be an opportunity to seek out some lighting and accessories all under one roof, or should that be glass dome?
It's an impressive place, currently going through an expansion programme itself and if you are an interior designer, or just seeking inspiration for your own home, this is the place to come. Under three glass domes, there is an array of interiors showrooms that range from wallpaper to furniture, tiles, sinks, taps, handles and lighting, and much, much more.
I did a lot of browsing and saw some impressive pieces, also some things that I would never have in my showroom, or home for that matter, but that is all down to personal taste. What I noticed from the various places that I visited was that I was particularly drawn to the British design businesses that were there, and it was only when I was going through my notes afterwards that I realised this common theme.
I trained as a cabinetmaker, so I have a tendency to look at furniture from an aesthetic viewpoint, but also how it is made, and I could not fail to be blown away by British furniture designer, Davidson www.davidsonlondon.com, who make the most beautiful tables and freestanding furniture for the home. The finish of their pieces was absolutely outstanding and the coloured lacquers they use are exceptional.
There was a definite trend for architectural drawings on the many fabrics and wallcoverings that I could see while walking round the centre. There was also a trend for powerful prints featuring flora and fauna, and some of the best of these were in the GP&J Baker www.gpjbaker.com showroom. This company is a Royal Warrant holder and it has an amazing history dating back to 1844. I loved some of the Chinoiserie and contemporary Art Deco prints they feature, and it was a lovely place to visit.
I went to a lot of different lighting showrooms and they all had stunning designs on offer, but nothing was quite right for my own showroom. Then I came upon the Original BTC www.originalbtc.com and here I found a number of different pendants that would work perfectly over my new displays and at prices that I felt were very competitive. Again, another fantastic British brand with a long history, which manufactures stylish and beautiful china and glass light fittings amongst other things. Well worth a visit.
Chelsea Harbour: http://www.dcch.co.uk/