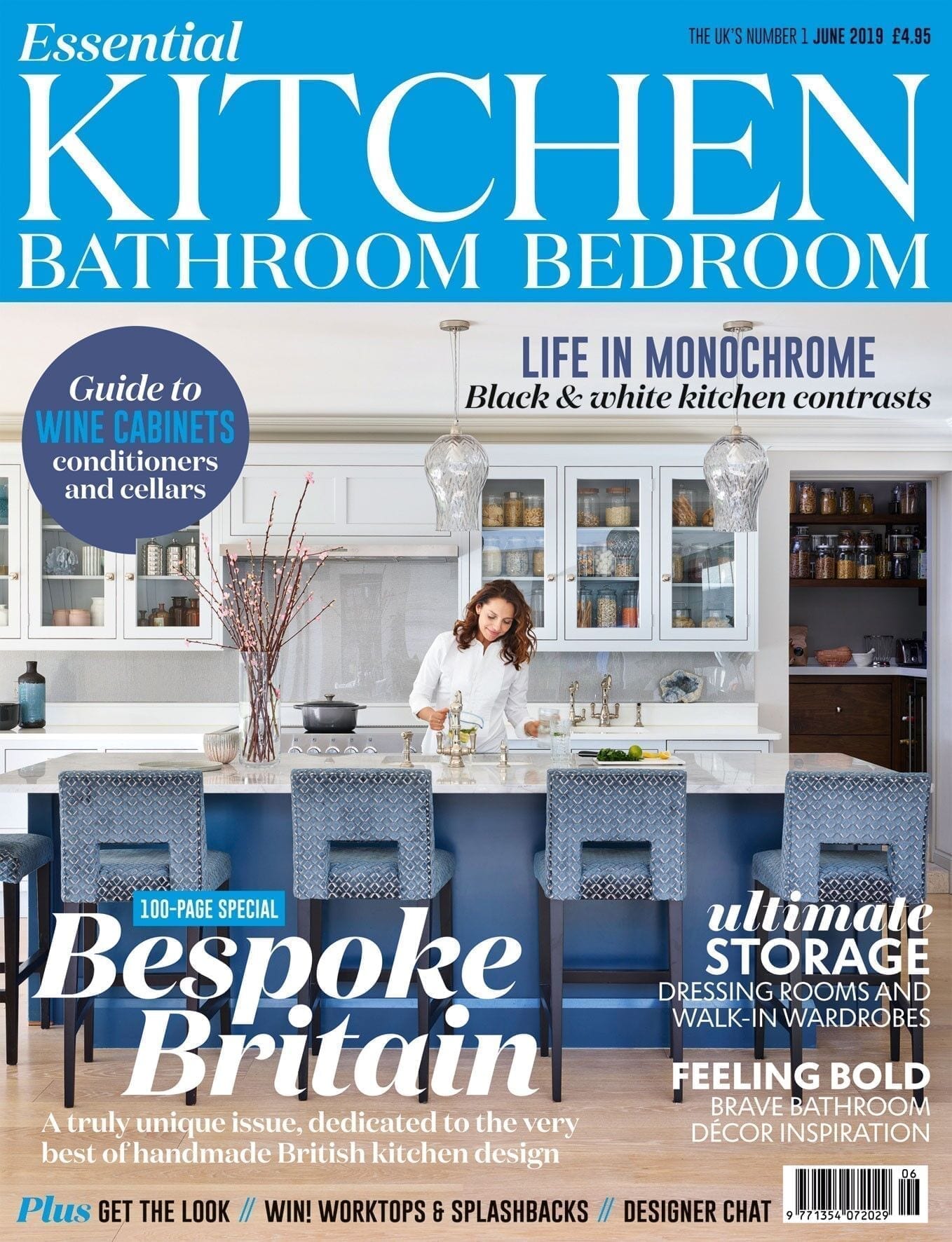 Searle & Taylor was editorially featured in the recent Bespoke Britain supplement in consumer interiors publication, Essential Kitchen Bathroom and Bedroom Magazine. This supplement was dedicated to highlighting the best and most important bespoke kitchen companies across the whole of the UK.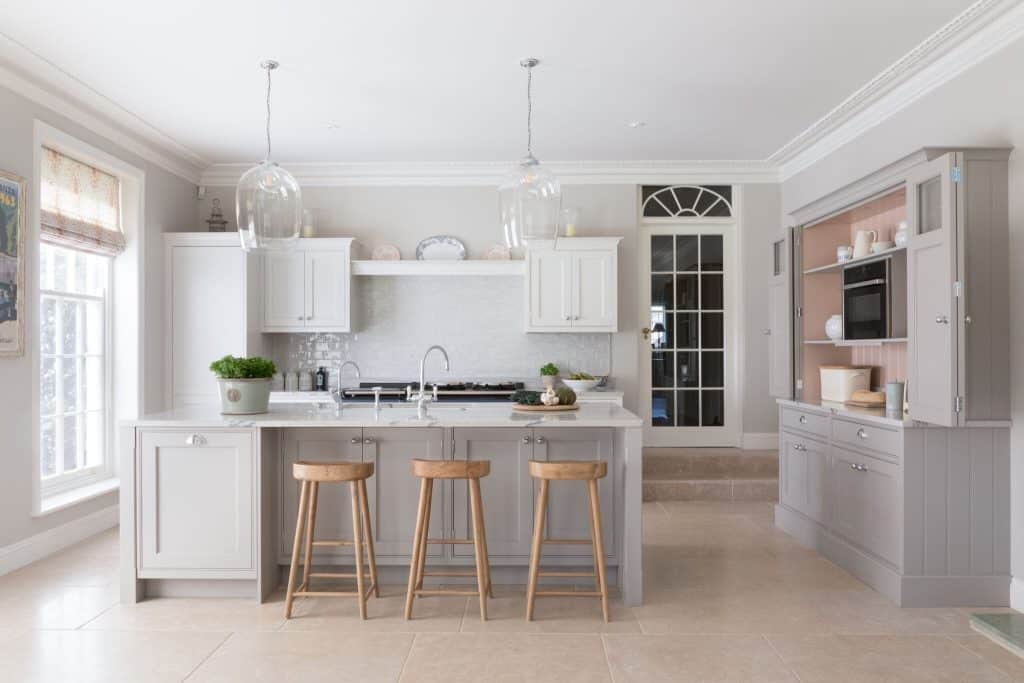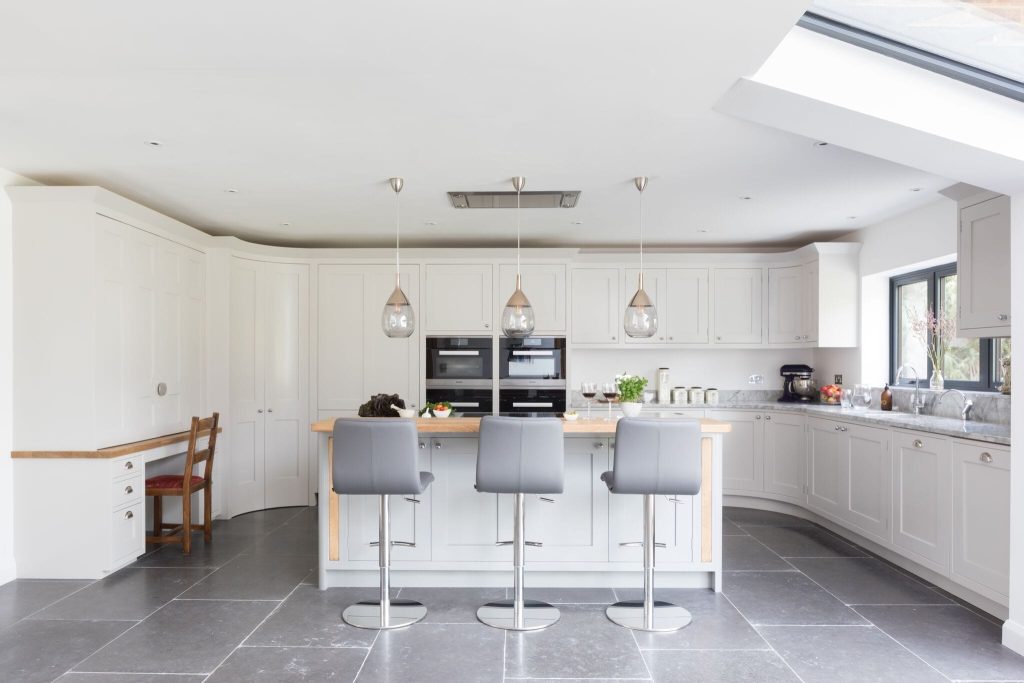 1. What is a bespoke kitchen?
A bespoke kitchen is one that is custom-designed and made to your exact specification and to sizes that will suit your exact space. It can be made from any available material and in any style that you wish for. It can be contemporary, classic or traditional or a blend of all three.
2. Can you buy a bespoke kitchen anywhere?
No. There are very few kitchen companies that make fully bespoke kitchens. Many offer 'made to measure' options, which are never bespoke, because a bespoke kitchen is always handmade for you, your home and for your specific requirements. But, like any kitchen, it will have to conform to all standard safety regulations and most of all be practical and work in harmony alongside appliances that do follow standard sizes.
3. How does the process work?
As bespoke kitchen and furniture designers, we always recommend that you look in kitchens and interiors magazines or on Pinterest or KBB Ark to see the style of kitchen that you would like in your home. Then, please make an appointment with a member of our highly-trained team and we will discuss the architecture of your home and what type of kitchen style you are seeking. We have a client brief that you can fill in – in the showroom, or online and we will work from that, along with the room dimensions to create an initial plan for you. We always recommend that you visit our showroom in Winchester to seek inspiration and to take a look at the many colours and materials we offer including various work surfaces and appliance options. If it isn't in our showroom, we can source it for you.
4. What happens next?
We will arrange another meeting, where we will present an initial design and a mood board of styles, materials and textures. Because the design is created bespoke, we never work with specific 'furniture ranges' so anything can be adjusted and organised according to your needs and desires.
5. What is the difference between Handmade Bespoke and Signature Bespoke?
At Searle & Taylor, we have nearly 30 years of experience designing and making bespoke kitchens, so we have broken this down to the Handmade classic hand-painted Shaker-style or country kitchens to more unique Signature styles that may have additional contemporary and technological twists like pocket doors and pop-up TV's, plus Wi-Fi enabled lighting and appliances.
For more information about having your new Handmade or Signature Bespoke kitchen designed by Searle & Taylor, please contact us to arrange an appointment at our Winchester showroom or fill in our online client brief and we will call you.