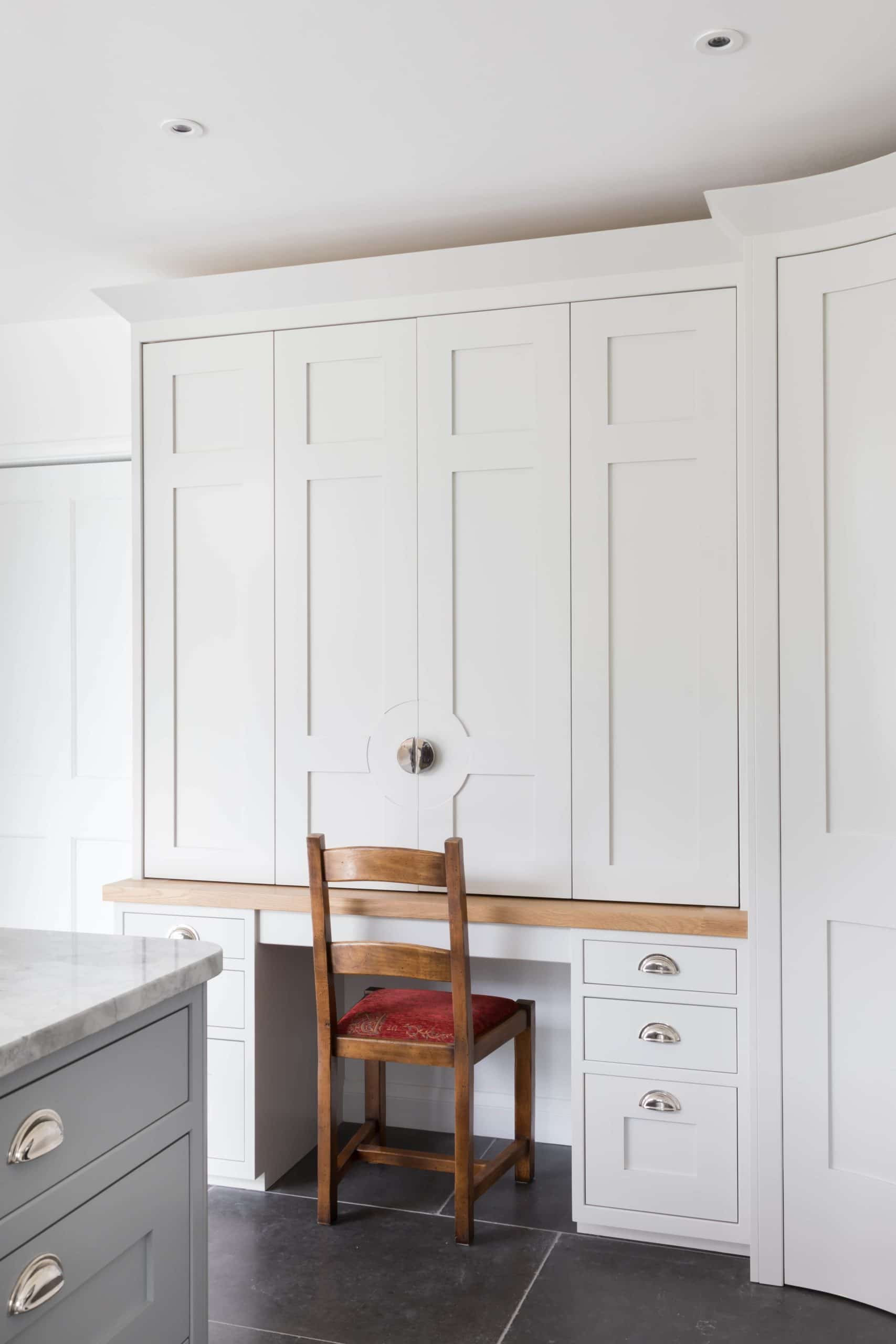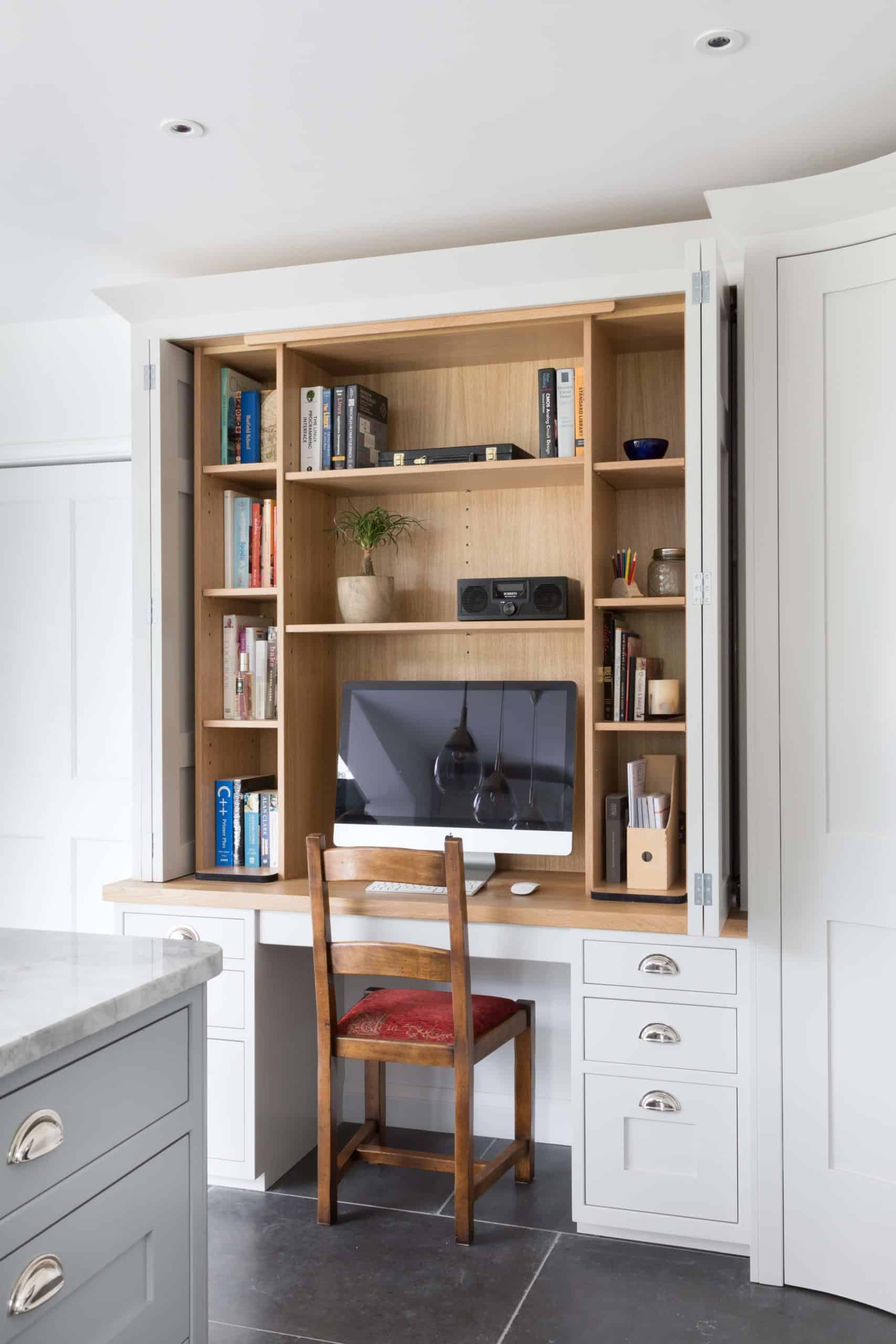 Pocket doors open into side recesses to reveal a stunning home office
Recent statistics from the ONS highlight that in October 2020 nearly a quarter of the UK workforce was permanently working from home, a figure up by 21% on the previous year. Since the start of the health emergency many of those who have to regularly WFH are now seeking to have a permanent home office, either comprising part of a new kitchen design or in a separate study area. Even when people are able to return to work full-time, many have realised that a dedicated area to work, to educate children and to organise the household is a very useful addition.
Because we design and make bespoke kitchens, we are also able to create furniture for other rooms and we have made a number of home offices and study spaces over the years. We particularly love the home office that Gavin Alexander designed as part of an open plan kitchen that could be completely concealed within the run of cabinetry when the doors are closed. When opened, the pocket doors fold back fully into side recesses to reveal a beautifully organised and curated home office with shelves and drawers, together with hidden electrical sockets and cut outs for computer and router wires. Clean and uncluttered, it is an ideal place to work during the day.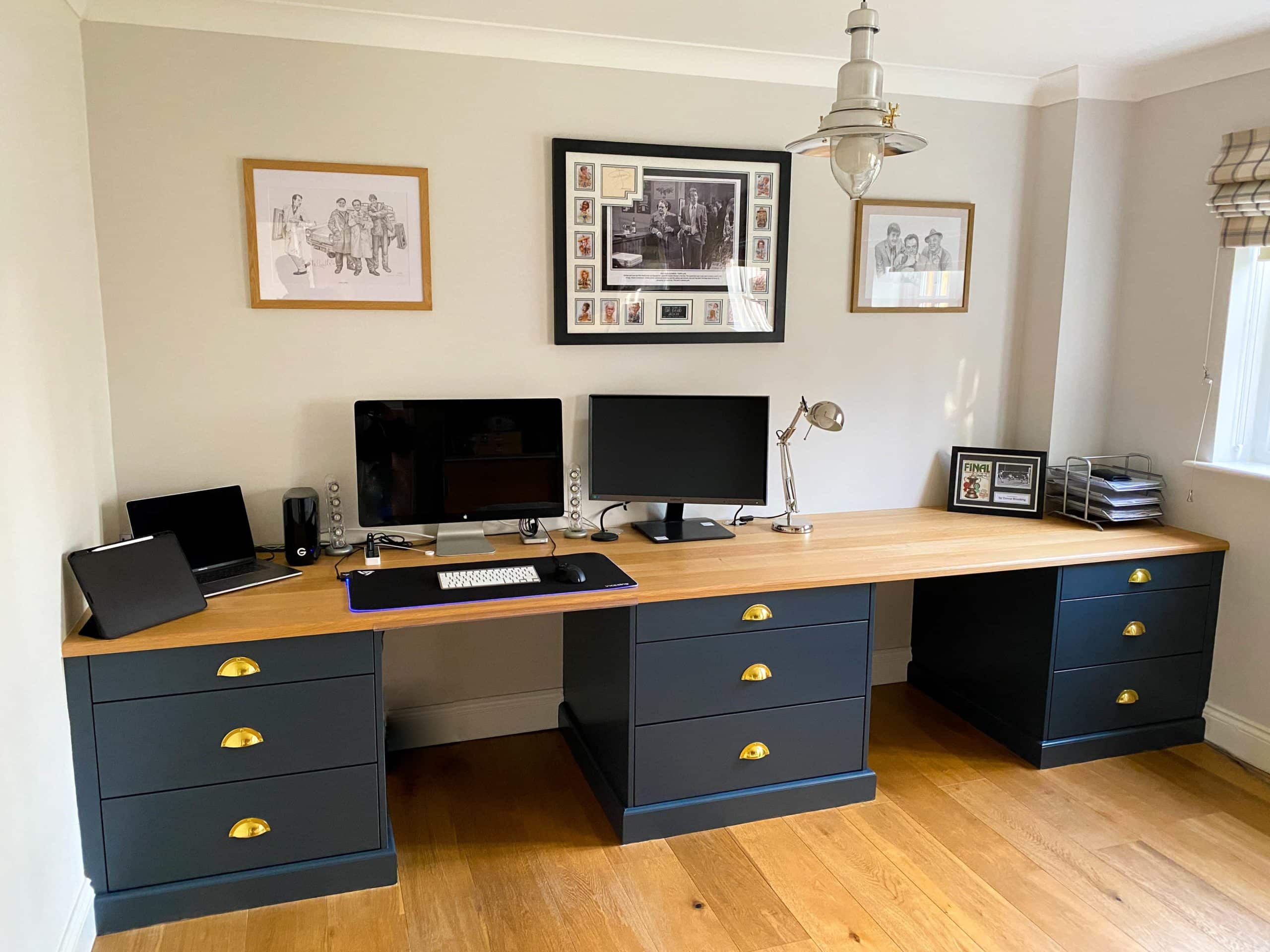 One of our most recent projects has been to create a bespoke contemporary home office in our client's family residence. Designed by Darren Taylor, this modern English Oak desk is wide enough for two people to sit at comfortably. It features a specially sourced 3.6 metre x 80cm single piece of solid oak for the desktop which has been treated with a natural lacquer. The oak drawers beneath all have dovetail drawer boxes with one shallow depth and two deep drawers for each section. Hand-painted in Hale Navy by Benjamin Moore Paints, the cup pull handles are all polished brass.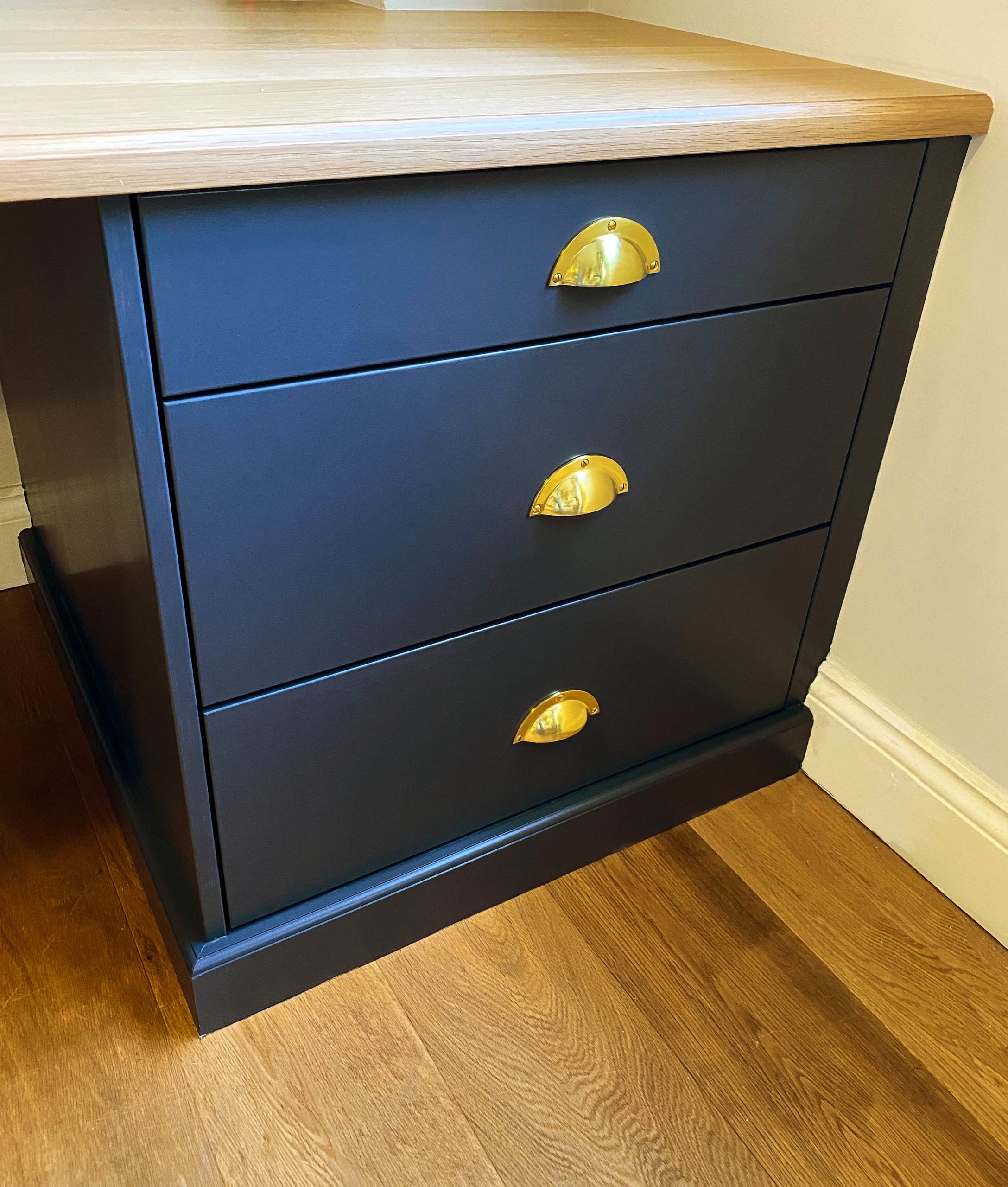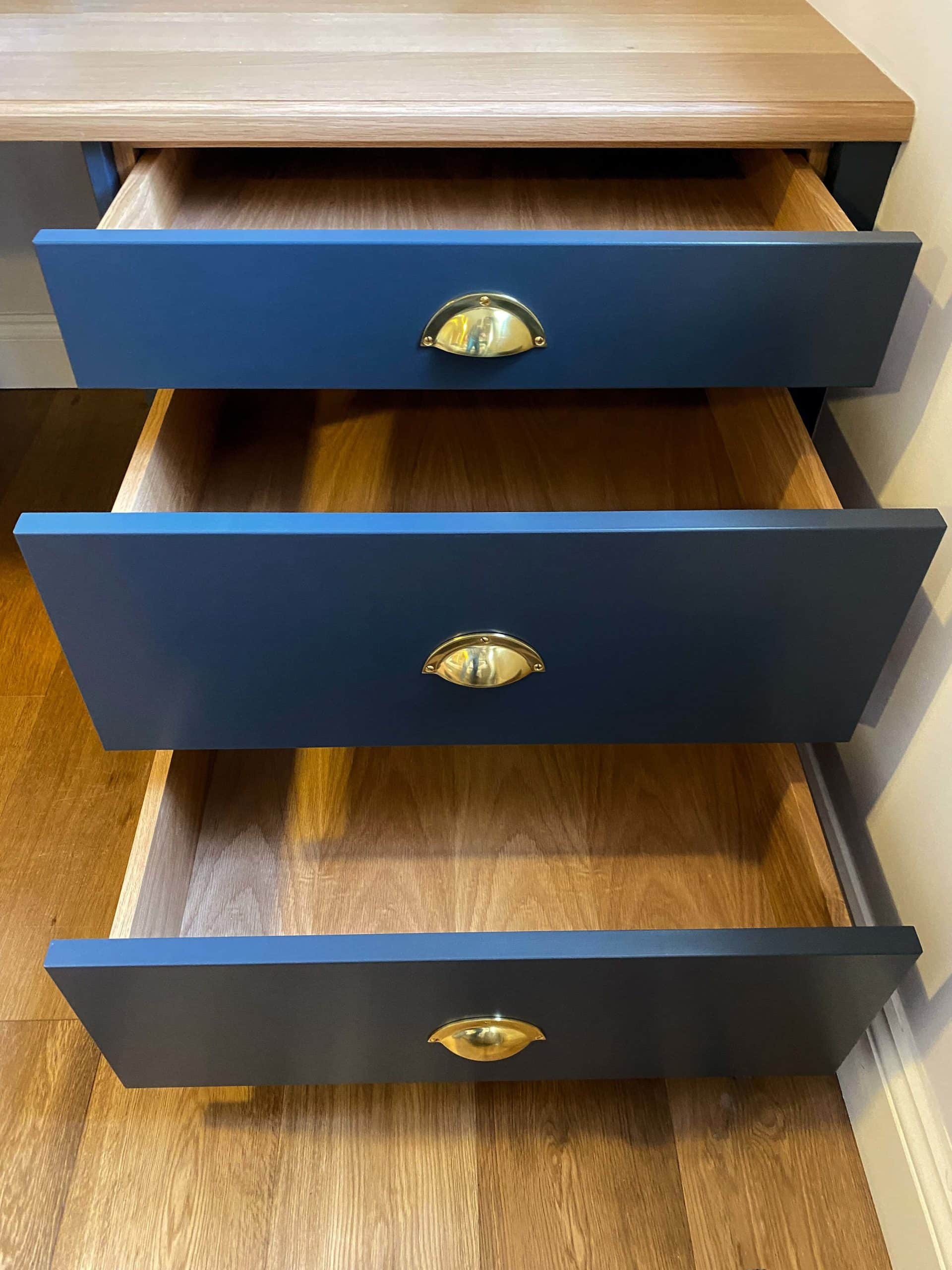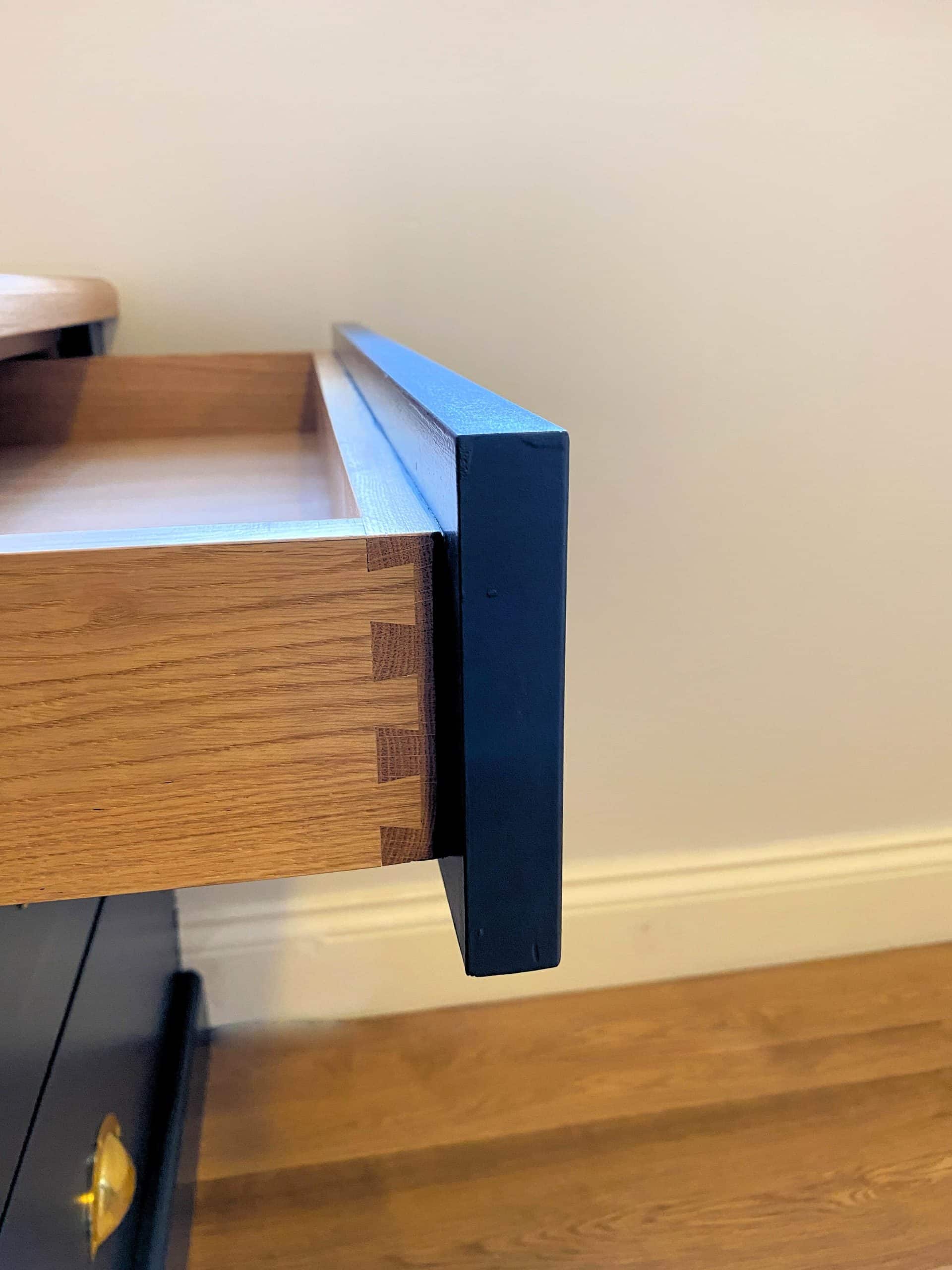 Oak dovetail drawer boxes feature a shallow drawer at the top and two deep drawers beneath.
For more information about bespoke home offices please go to the Contact page and send us a message with your details, or alternatively call 01962 850 851.