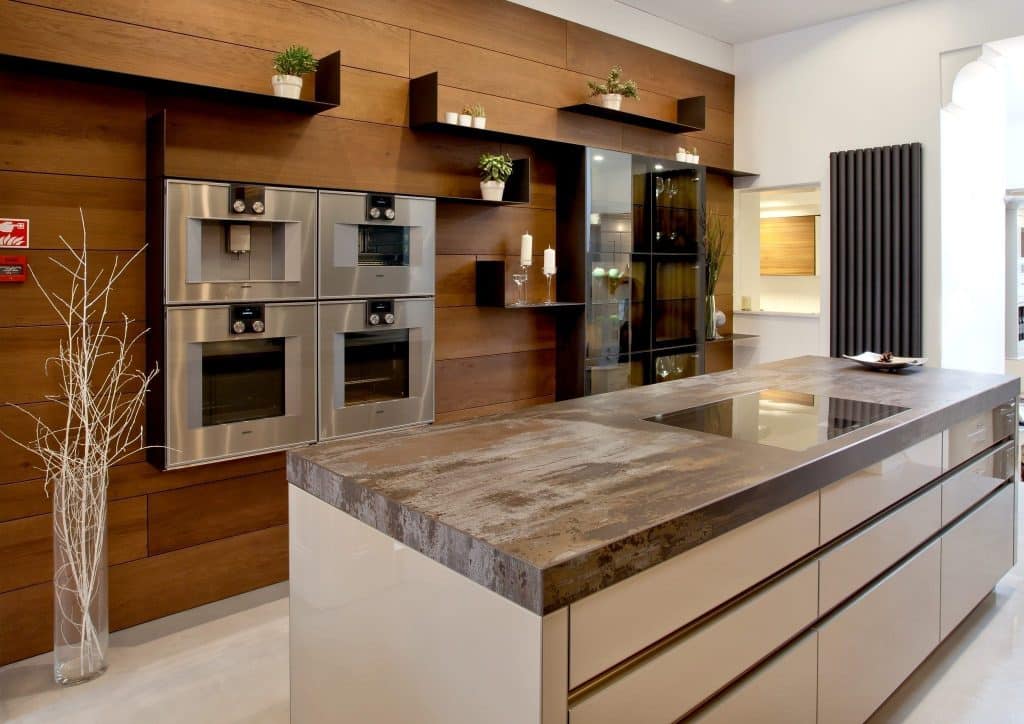 In what will be a series of blogs, we are focusing on the premium brands that we partner with to give you more of an understanding as to why we are proud to suggest them for your kitchen. The first is for Gaggenau appliances, which we display in our Winchester showroom.
The history:
Founded in the town of Gaggenau in Germany, the company was originally established as an ironworks in 1683 making agricultural machinery and consumer durables. By the 19th century the company was producing bicycles, advertising signs and stoves, but it had also become a specialist in enamelling. This was the basis for the oven enamel that was originally used for its coal and gas-fired stoves, and the distinctive heat-absorbent enamel that is used to coat the interior of its ovens to this day.
The company was taken over in 1931 by Dr Otto Von Blanquet and when his son Georg took the reins in 1956 the business took a new direction. He had a vision for a fully fitted kitchen with easy to use appliances and his passion for cooking established the company as a leading brand for innovative built-in appliances with timeless beauty and functional aesthetics.
Inspired by the requirements of leading professionals and top chefs, Gaggenau brings professional culinary technology to the domestic kitchen. The current product range includes ovens, combi-steam ovens, vacuum and warming drawers, microwaves, espresso machines,
Vario specialty appliances, glass, ceramic, gas and induction hobs, extraction and cooling appliances, wine climate cabinets and dishwashers.
Why we recommend Gaggenau
Gaggenau is not just a kitchen appliance brand, it is a luxury brand. The products are incredibly well-made and they look beautiful in the kitchen with their characteristic good looks. The use of glass and stainless steel and the distinctive silver or anthracite options are created to suit every kitchen whether traditional or contemporary. There is a choice of ovens with handles or versions that are handleless with a touch screen button to open the door.
The unique blue interior enamelling of the ovens is also distinctive, and it is created to ensure that the oven temperature is always at the correct setting. With pyrolytic self-clean options, including a self-cleaning steam oven, the cooking products are stunning. The hobs, including zoneless induction options make cooking simple and energy efficient and the integrated cooling products are fantastically designed. Over the years, Gaggenau has become a specialist in wine climate cooling and if you are a connoisseur, or a collector of wine, you can now have a full cooling wall of Gaggenau integrated appliances situated side-by side. Not only is this fashionable, it is a brilliant idea for a fully fitted kitchen.
Gaggenau only partners with premium kitchen companies that are able to design and make the bespoke-sized doors that are attached to the front of their integrated appliances for a fully streamlined effect in the kitchen. Gaggenau specially trains its retail partners so that they can make the right appliance recommendations for every kitchen, always in accordance with their manufacturers guidelines.