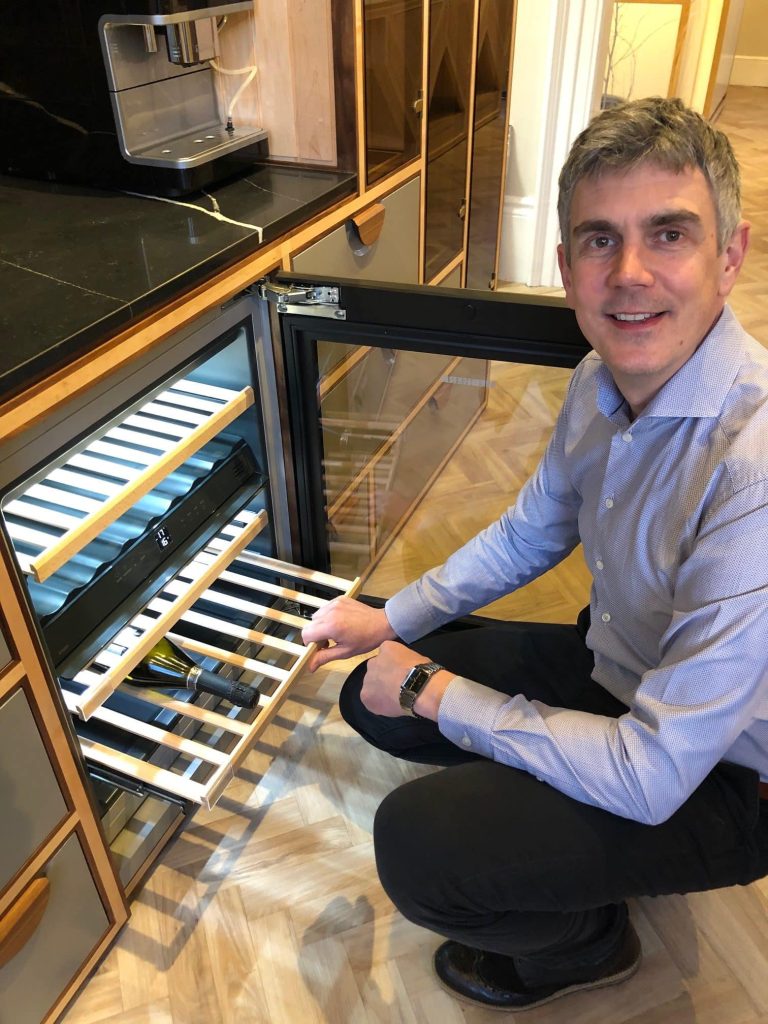 Because Searle & Taylor is an independent kitchen design business, we are not tied to one or two specific appliance companies where we have to promote their entire ranges every time we sell a kitchen. This allows us the opportunity to research the best premium appliances for your circumstances and to recommend options that will perfectly suit you. It also enables us to work with brands that focus on particular appliance sectors, and because they are specialists in their given field, their products are often some of the best to be found.
Liebherr is a case in point. As a family-run German business, Liebherr has for over 60 years specialised in high quality commercial and domestic refrigeration appliances together with wine cooling products. With an eminent track record in engineering, it is unsurprising that Liebherr's cooling appliances feature quality manufacturing expertise and include innovative features and benefits that work perfectly in the domestic kitchen environment. With a wide range of products to choose from, we recommend their integrated cooling appliances and wine cooling options for many of the kitchens we design and we feature certain models in our showroom displays.
My personal favourites that we end up using time and time again, that suits many of our clients due to the vast capacity and longevity of food storage with Liebherr's awesome BioFresh drawers is the IKBP 3560 fridge and for the best frozen power storage with built in ice maker is the SIGN 3576 Freezer, both on display at our showroom.
Please check in-store for details and a demonstration.