360° REVOLVING WINE RACK

Designed by Darren Taylor and available to view in the Winchester showroom, this bespoke wine rack is integrated within cabinetry and features 5 wine glasses in a rack on one side and revolves at a 360° angle to reveal up to six bottles of wine stored in a shelf on the other. It only takes up the depth of a standard cupboard unit.
ADD CURVES TO SOFTEN THE SPACE

As part of our Signature bespoke collection, we create kitchens with rounded corners to utilise space more efficiently and to soften the look of a larger room. This can only be created with our bespoke design options.

SQUARING THE CIRCLE – CIRCULAR FURNITURE

At Searle & Taylor we like to incorporate circular furniture or kitchen islands as these complicated designs make a real statement in any kitchen. Please visit our Ropley Showroom to see one of our circular displays or our newly refurbished Winchester showroom to view our Signature Bespoke display with a beautiful circular island with innovative storage drawers beneath.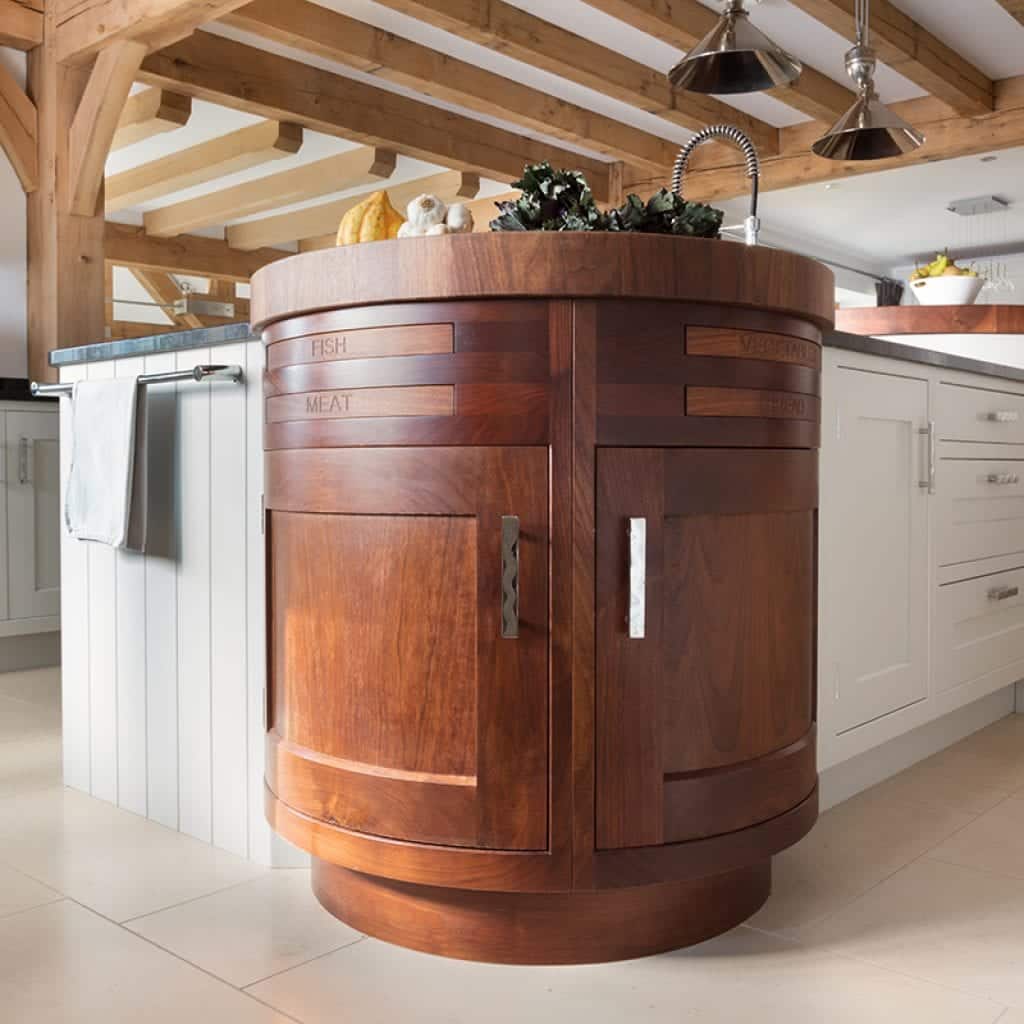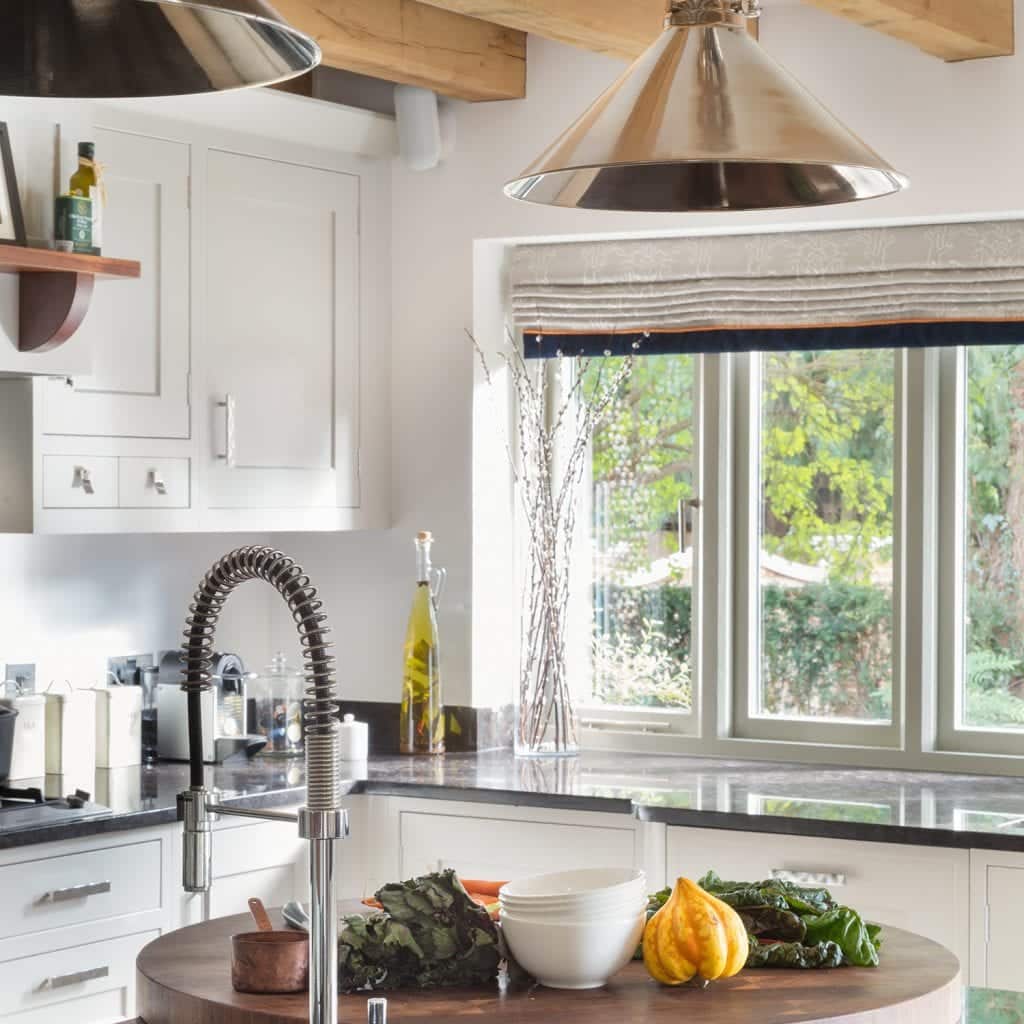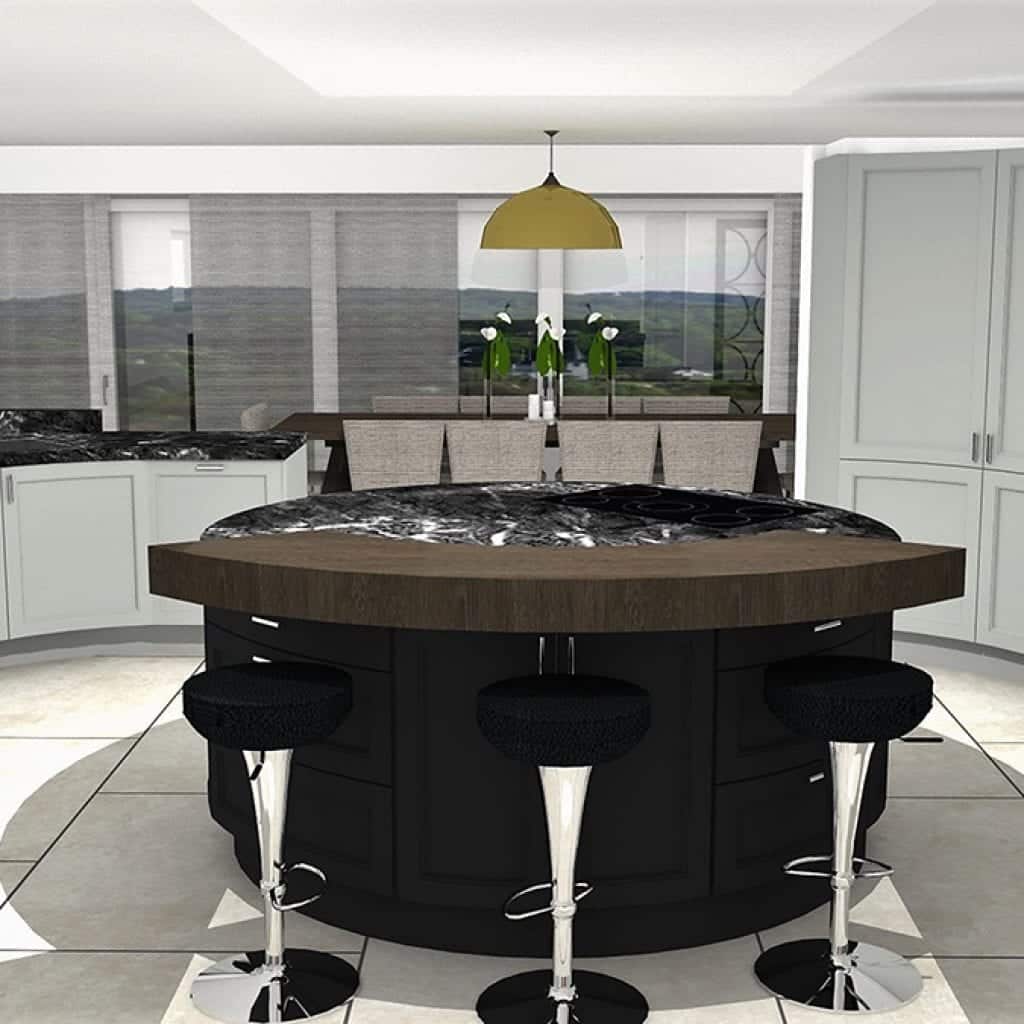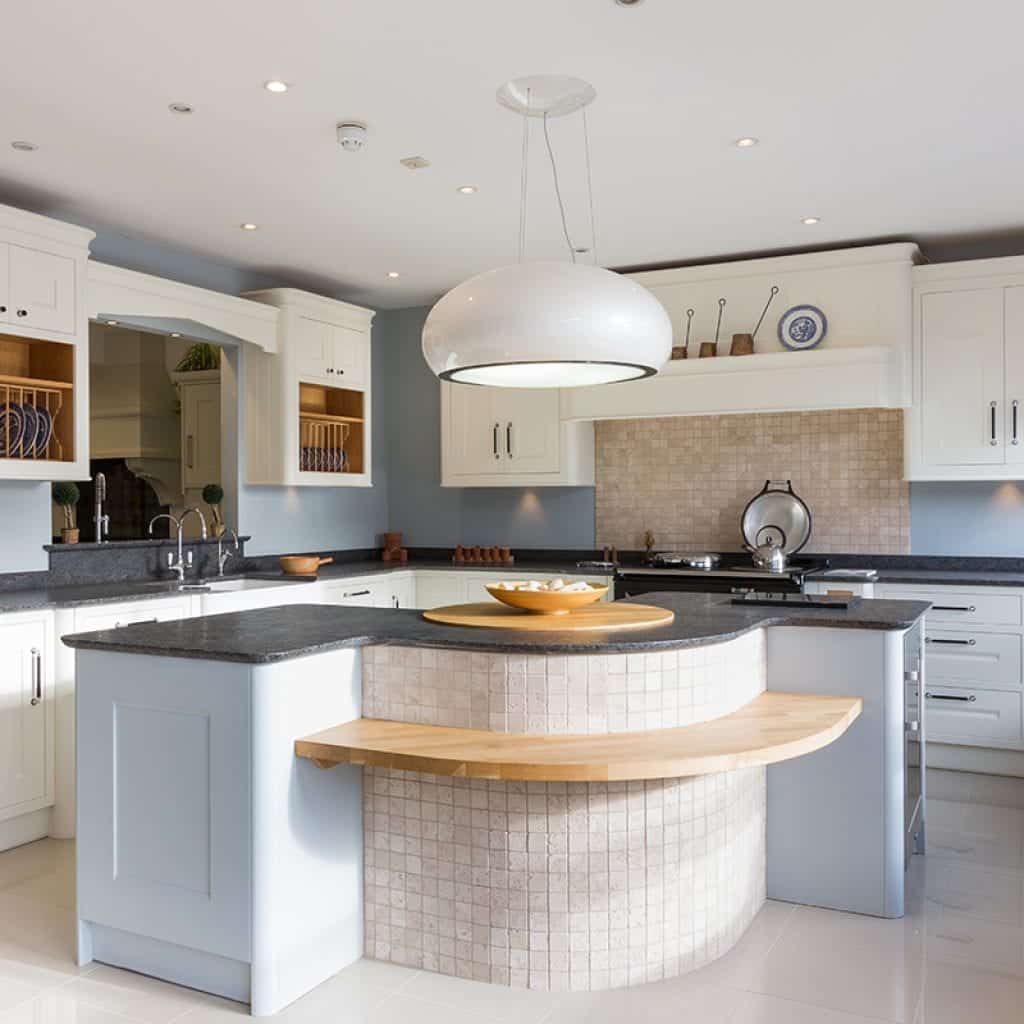 CANTILEVERED BREAKFAST BARS

Usually in a different height and finish to the worktop, a cantilevered breakfast bar also acts as an informal dining area when you are not formally entertaining. It can also be a useful place for people to sit and socialise, when you are cooking. Add comfortable bar stools and let the conversation begin.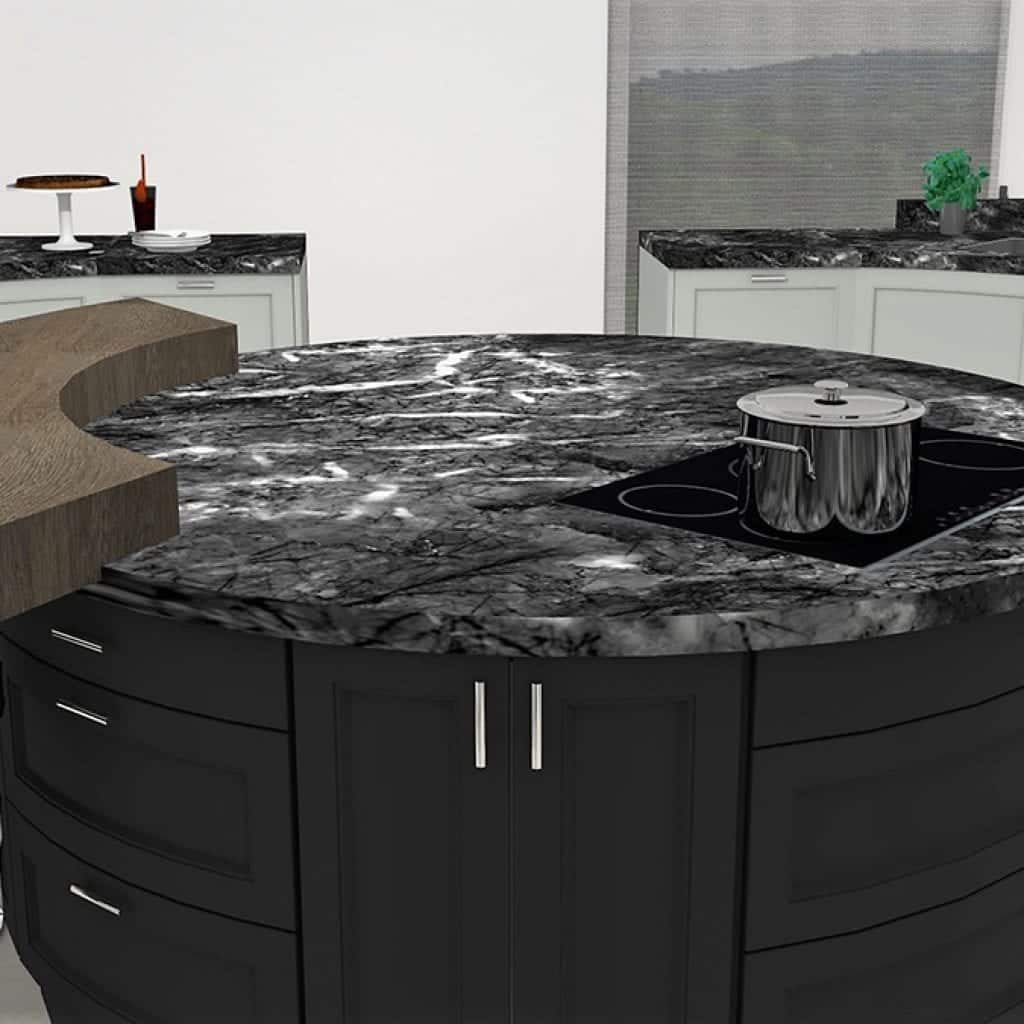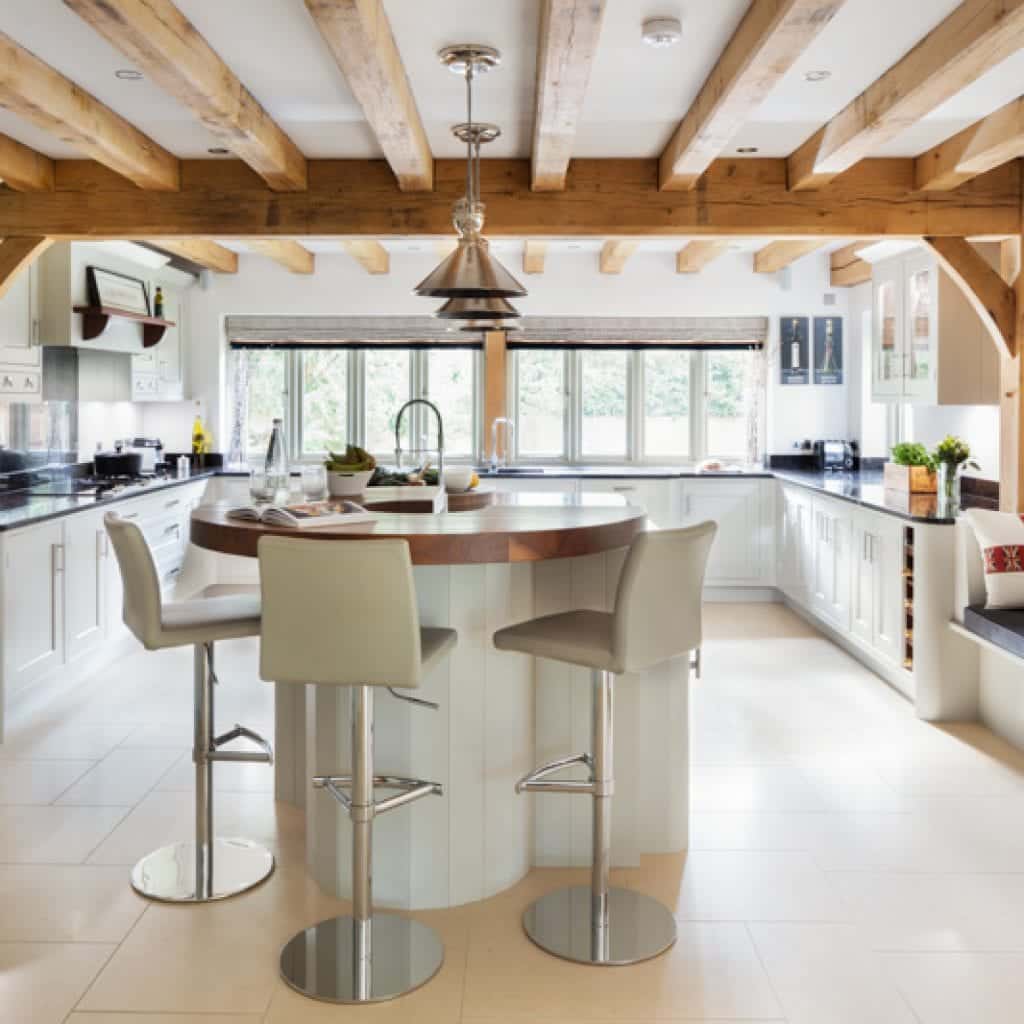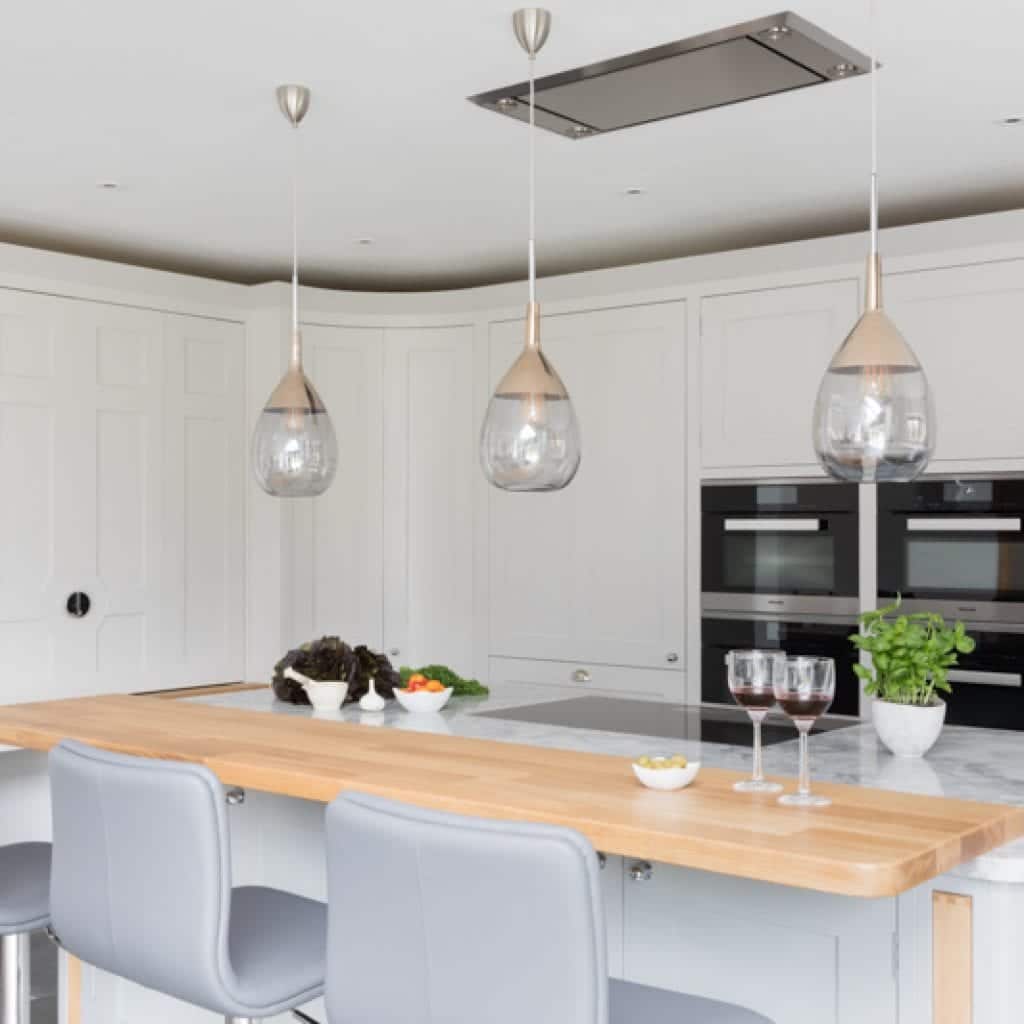 ADD POP-UPS OR DOWNDRAFTS

One of the best aspects of including an island within the kitchen design is that a number of really useful and functional items can be installed within the worksurface and hidden when not in use. Whether it is a pop-up spice rack with TV screen on the reverse (as seen in our Winchester showroom) or a downdraft extractor – combined within a hob or installed behind, or purely a set of plug sockets and USB hub, we can design your kitchen to include pop-up elements. Now you see it, now you don't.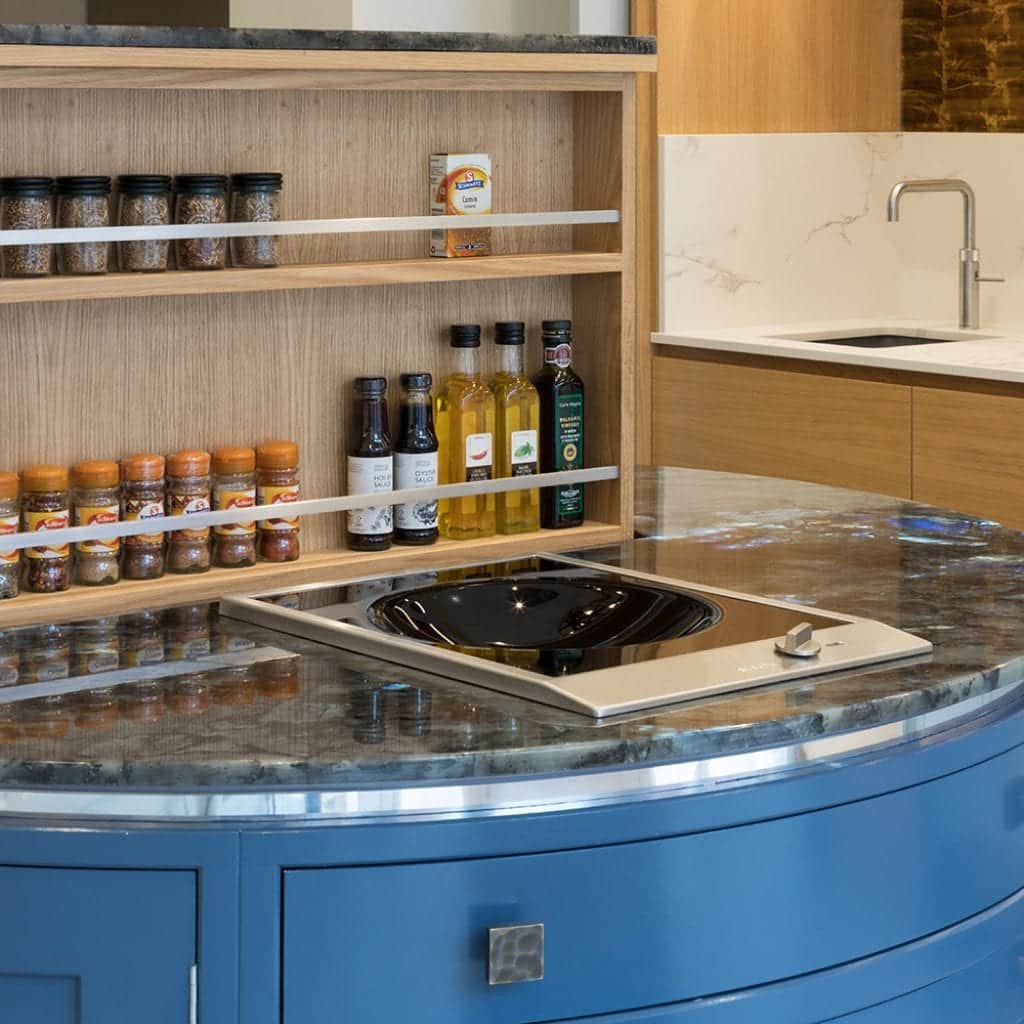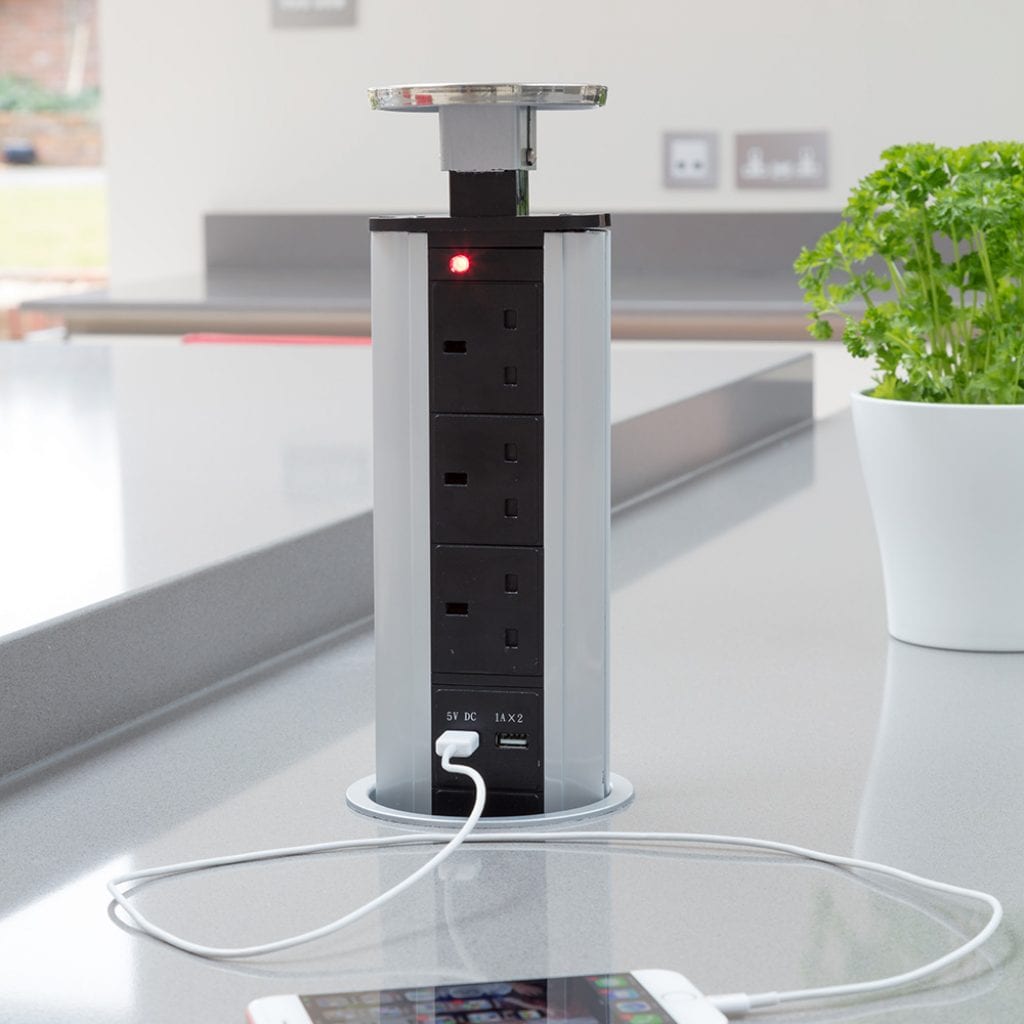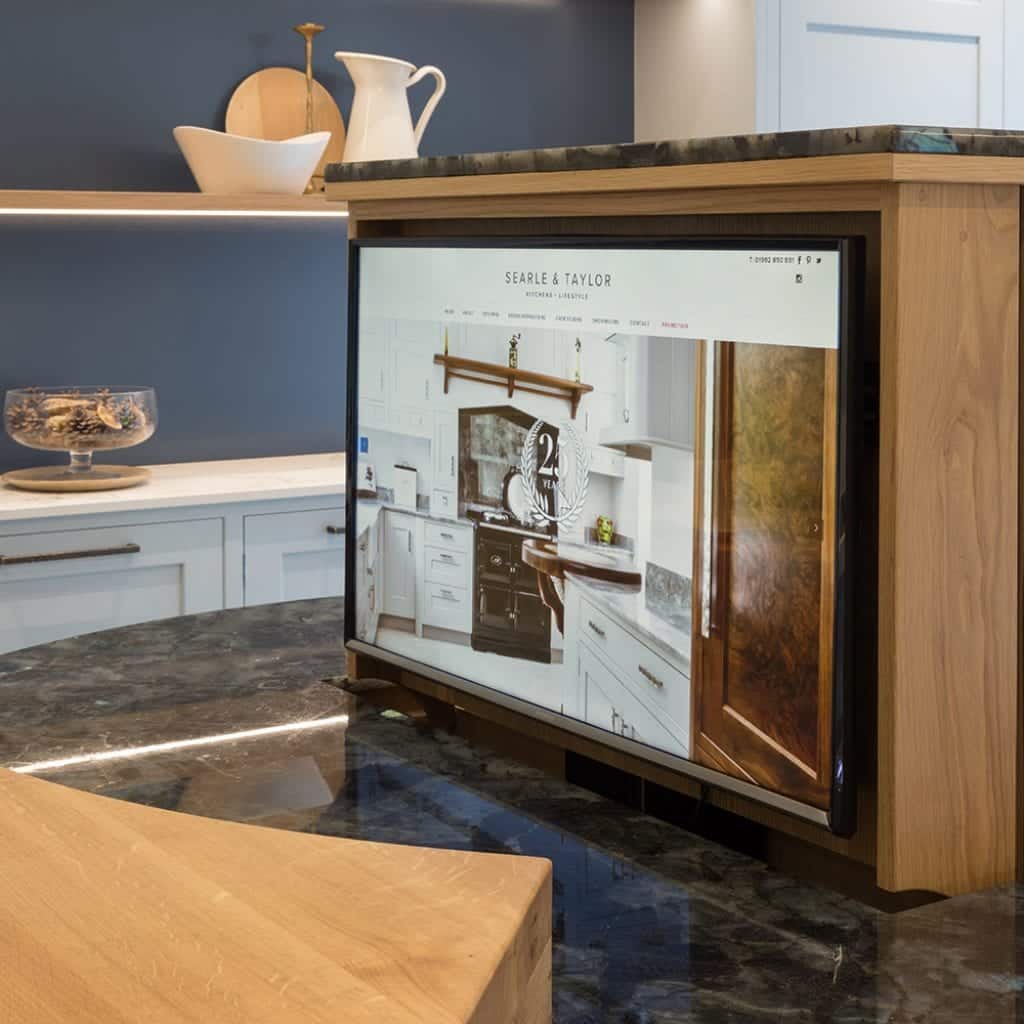 ON-TREND ILLUMINATED DECORATIVE GLASS DISPLAY UNITS

Included in our new Intuo contemporary kitchen at the Winchester showroom, beautiful decorative glass display units are the very height of interior fashion. When unlit, the fronts are pure black glass and when illuminated they reveal stunning clear glass shelves and their contents become a stylish design feature in your kitchen.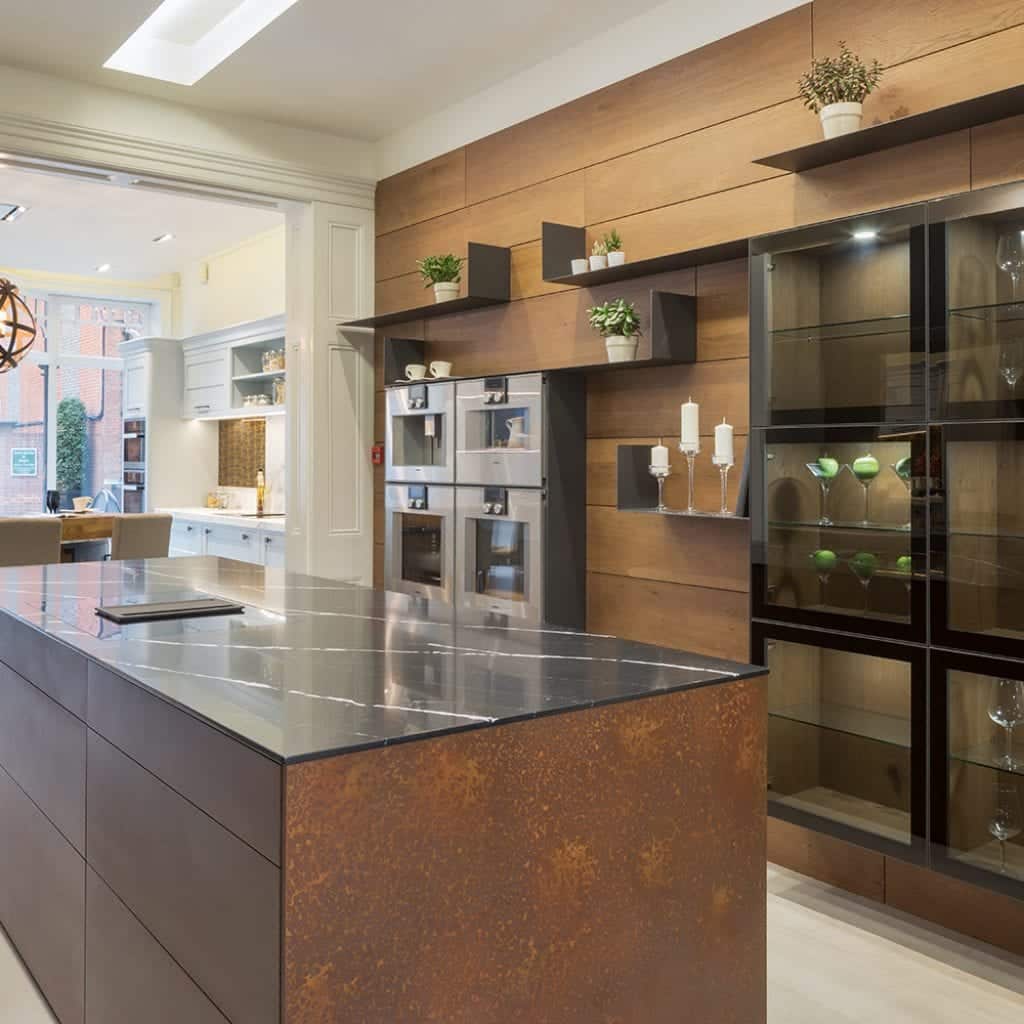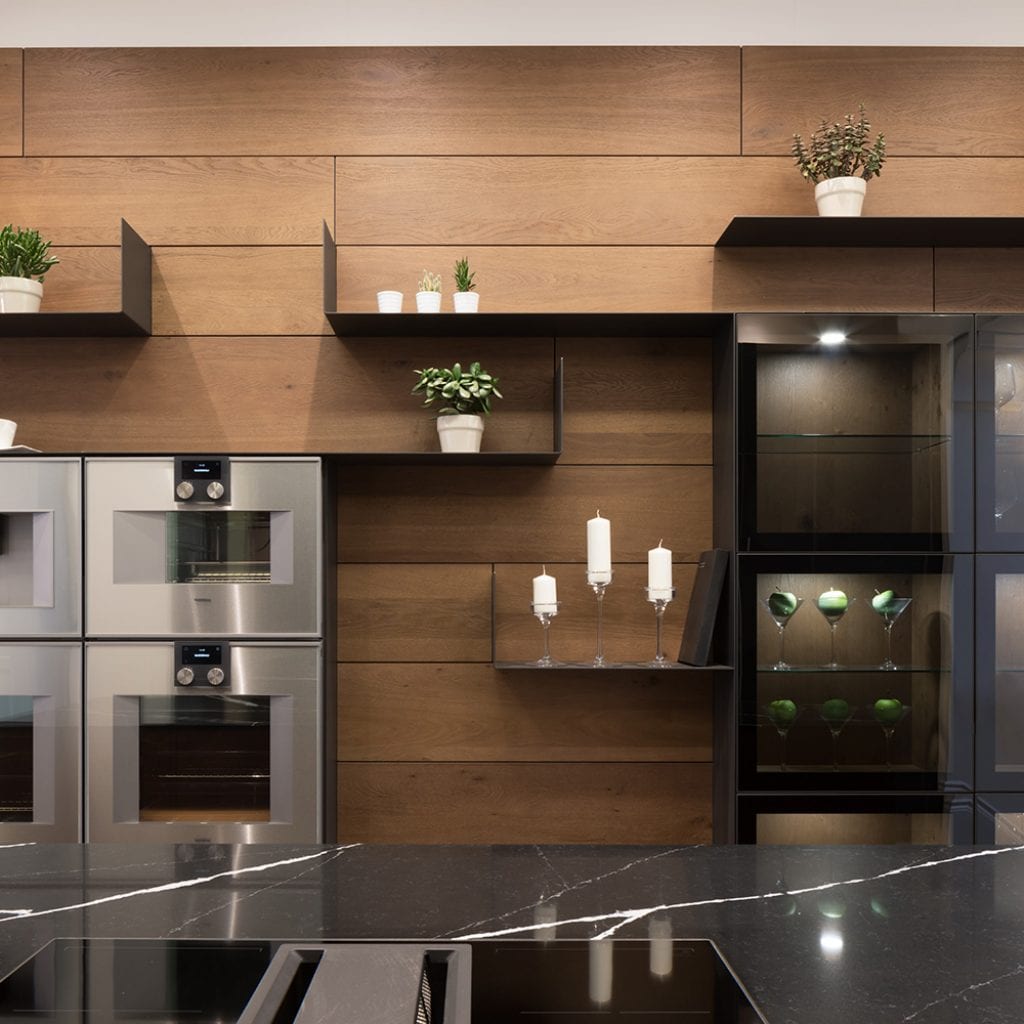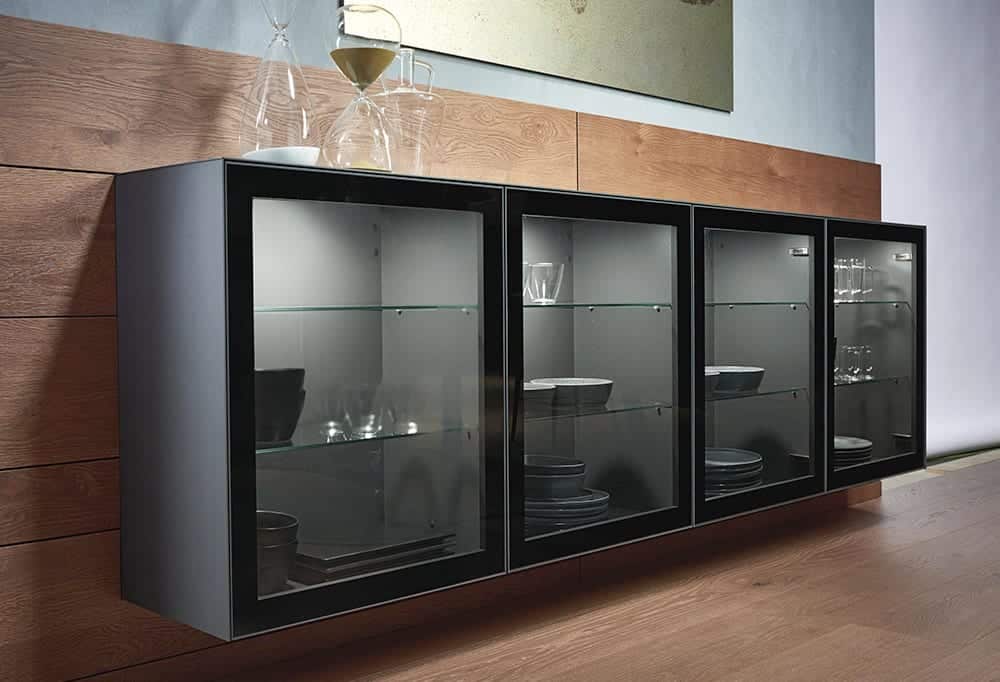 GET A HANDLE ON THINGS

At Searle & Taylor we love the minimalism of handleless kitchens and we feature a number of examples in our Ropley and Winchester showrooms. However, certain designs can be truly enhanced by the addition of beautiful door and drawer handles and accessories and we feature a wide range from on-trend shell handles to stunning bespoke designs working with a Hampshire-based blacksmith.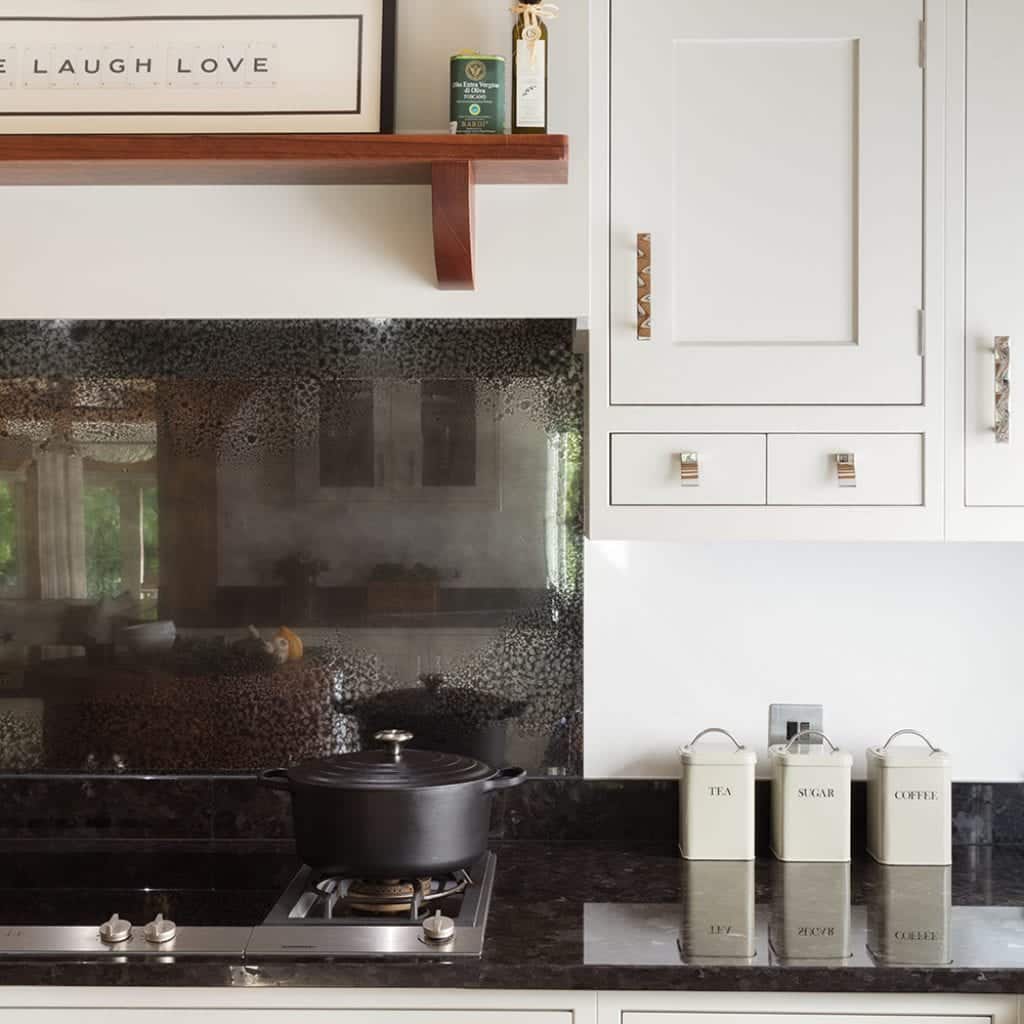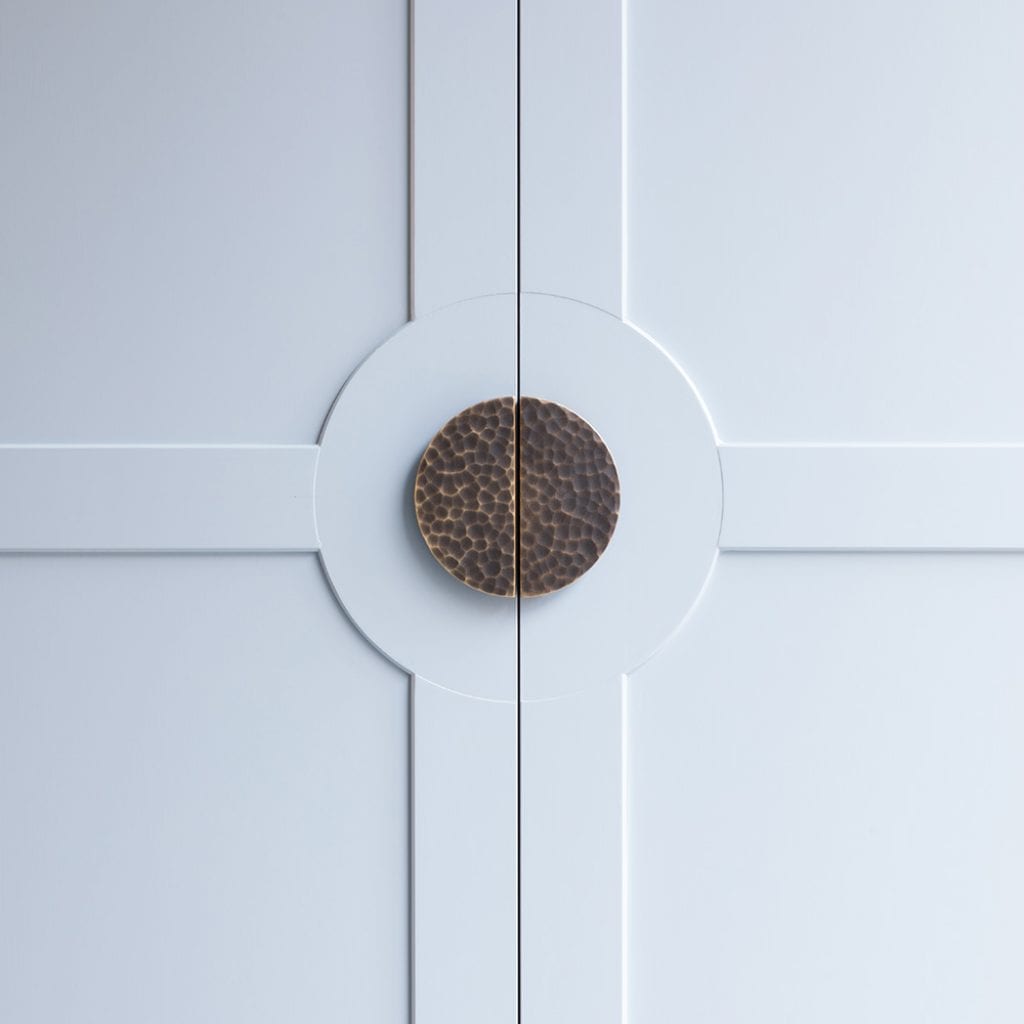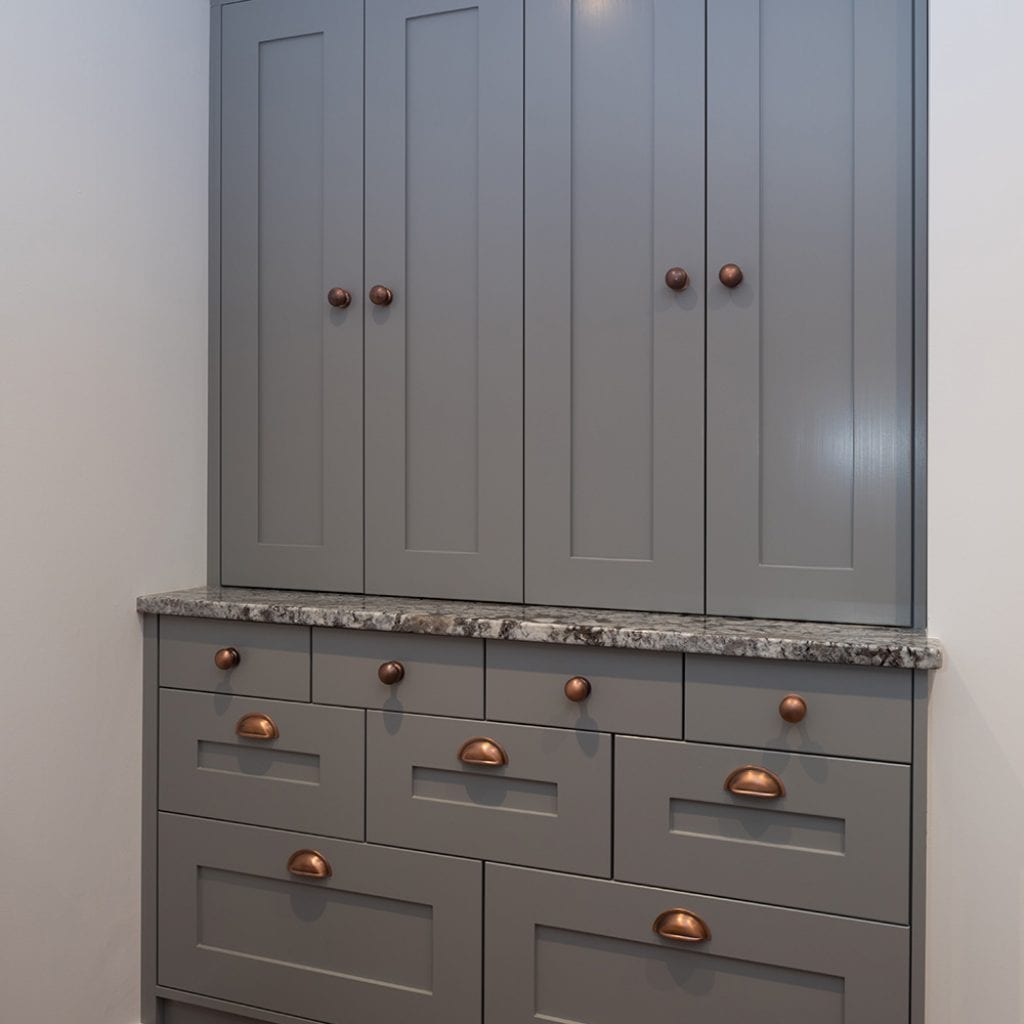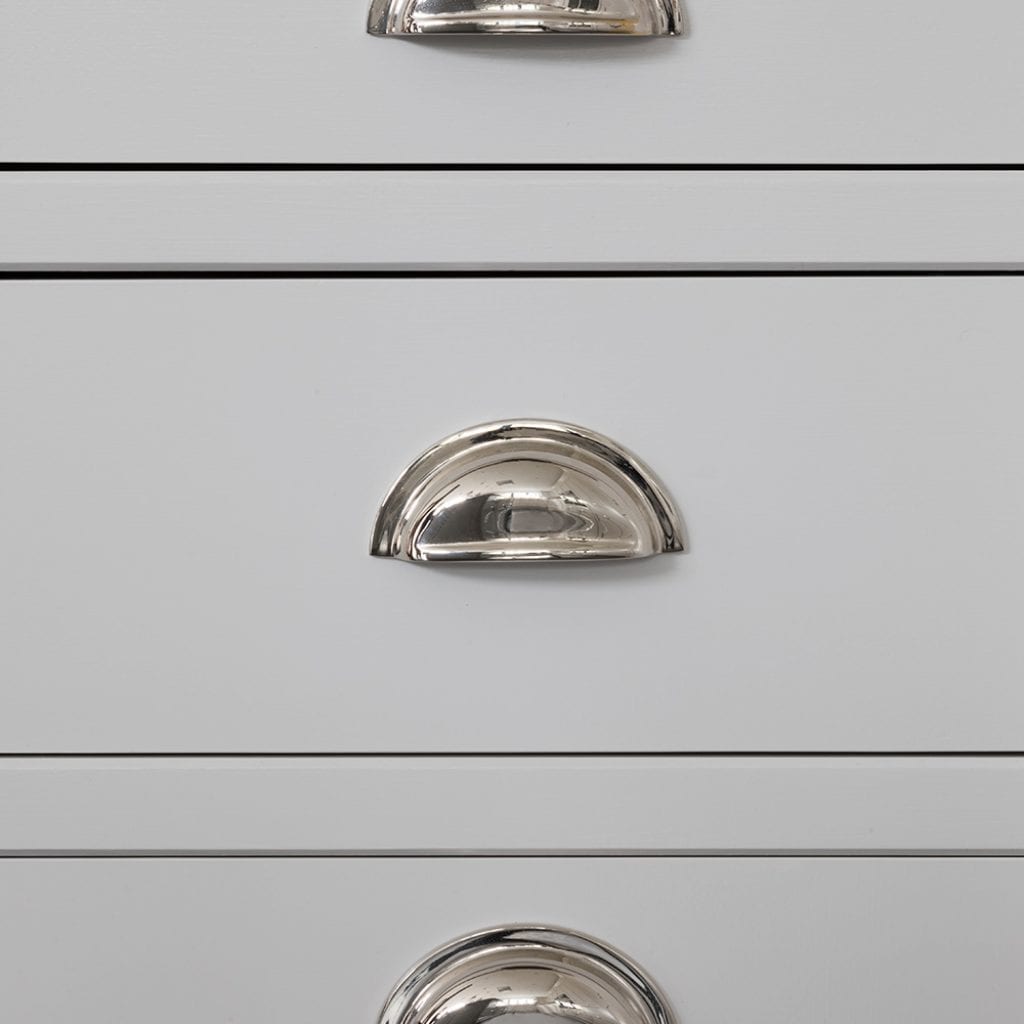 GET A HANDLE ON THINGS

A relaxed integrated bench seating area can also be a multifunctional solution to storage issues. The seat can be hinged to feature storage space beneath, and the shelf at the back can also conceal a pop up TV. We can design, make and install all of these items and we work with home automation specialists if your requirements are more advanced.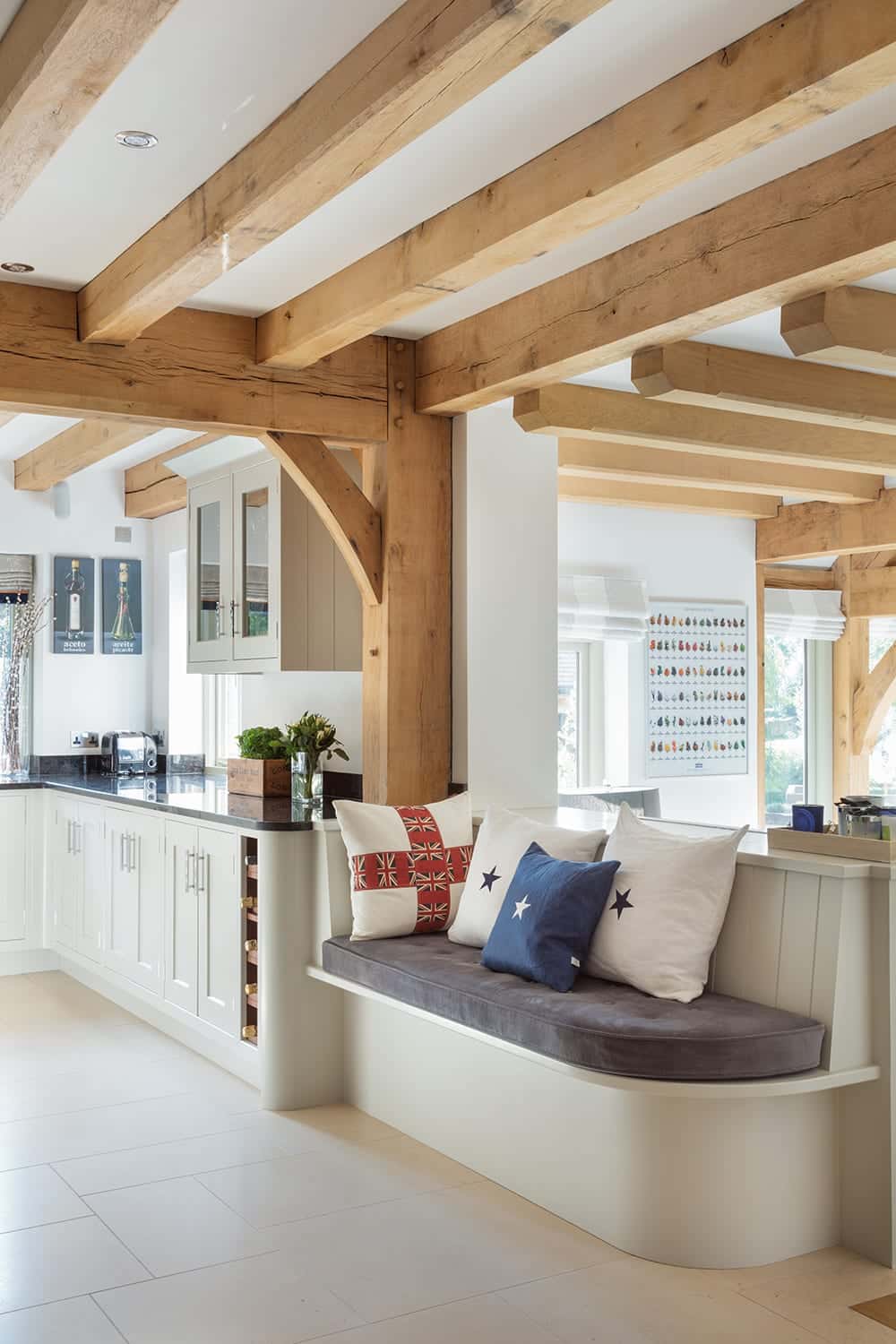 CREATE ROOMS WITHIN ROOMS

Kitchens are often just one part of an overall open plan lifestyle space. More often than not, we design kitchens within a larger living environment and we have the know-how to create additional furniture to accommodate your needs. We can even create entire rooms within rooms, with integrated storage and shelving to suit your every desire.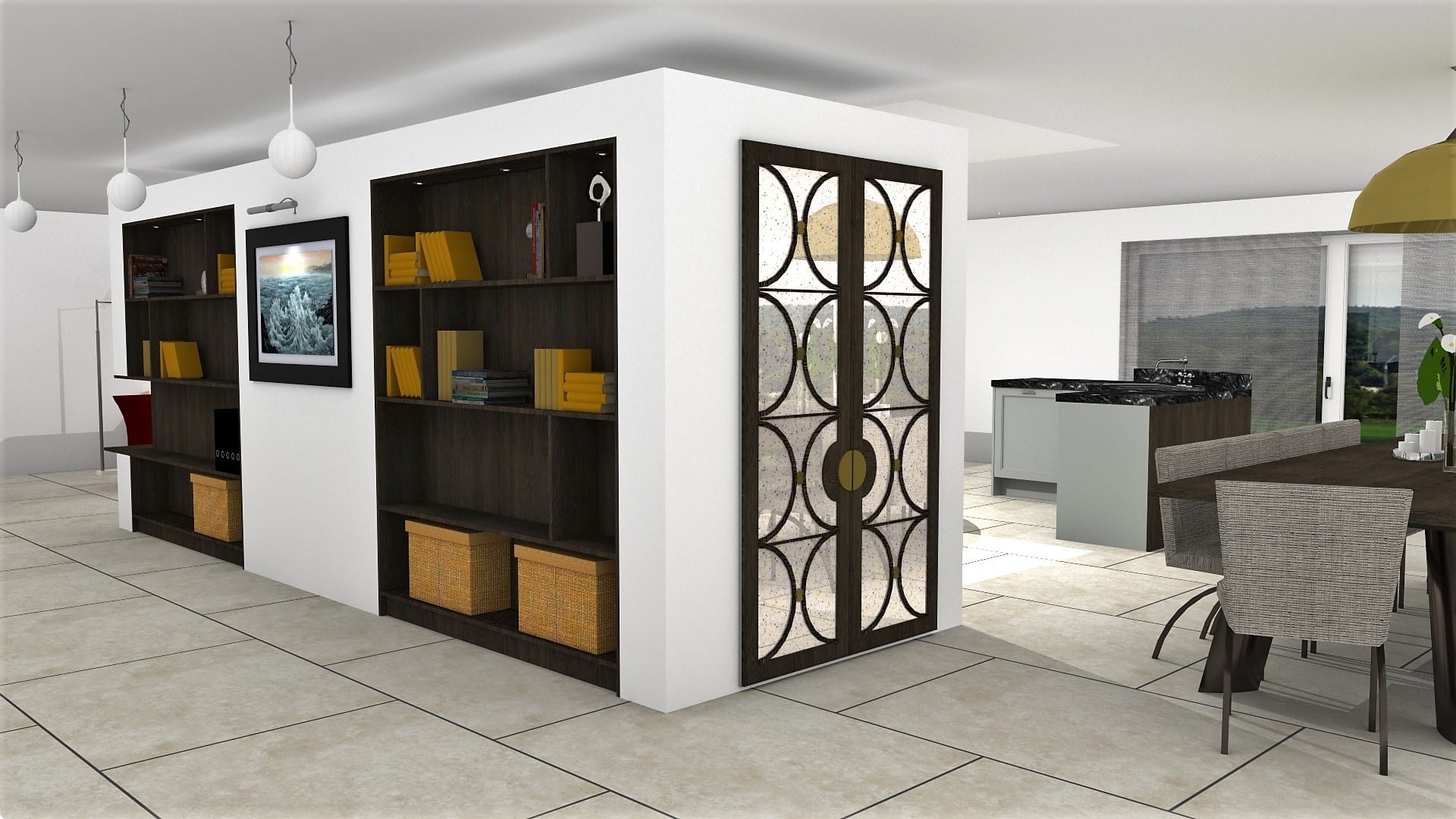 PERSONALISED TO YOUR REQUIREMENTS

The joy of bespoke is that you can have some lovely additional accessories built in to your designs. Love tea? We made some pull-out tea trays for one of our customers. We also made a range of different chopping boards that were embossed, with different pull-out versions for meat, fish, bread and vegetables. Tell us what you want and we will design it for you.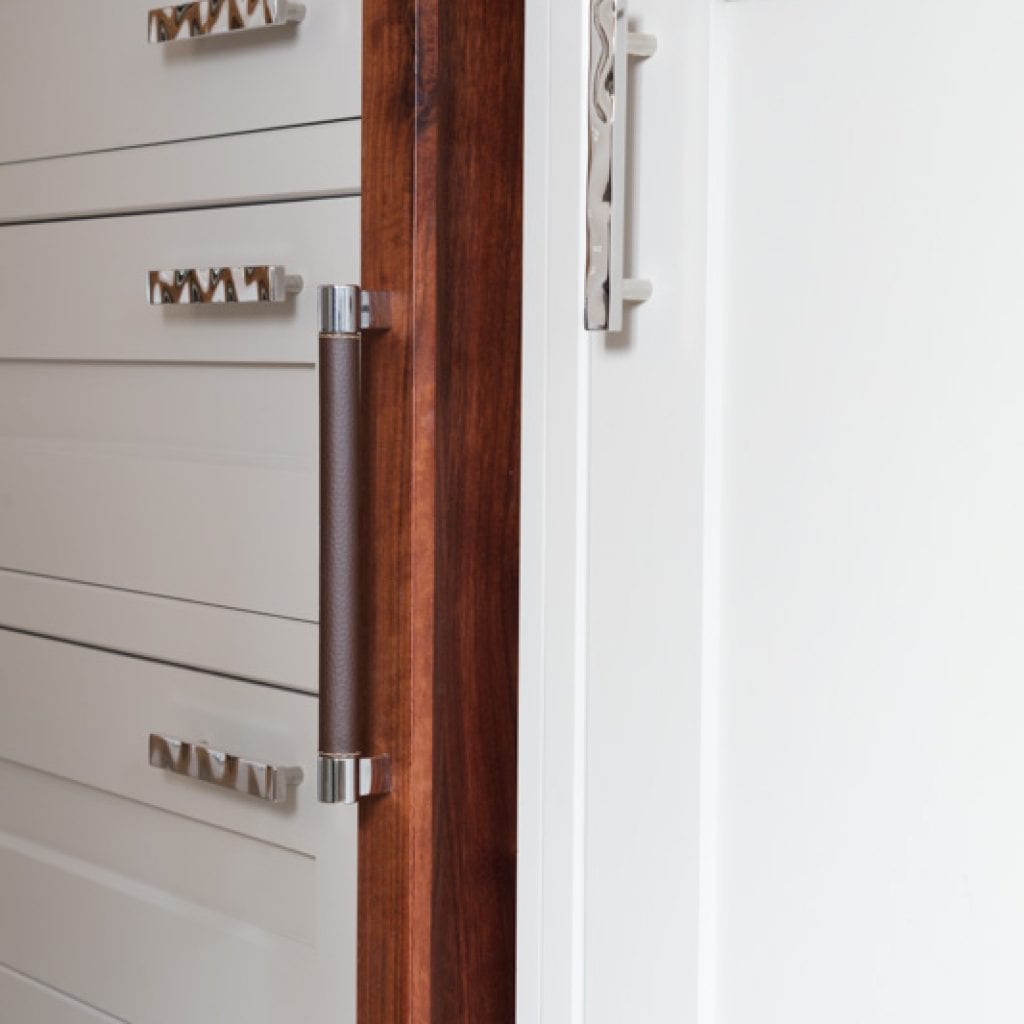 WE ALSO DESIGN AND MAKE BEDROOM FURNITURE

We design and make integrated bedroom furniture to fit within the overall look of your home. Tell us what you want and we will create a blueprint so that you can see your design before we make it. We are specialists in maximising storage space, and we understand that everyone's needs are different so whether you need an entire cupboard for shoes and handbags, or hanging rails for shirts and suits, we can help.